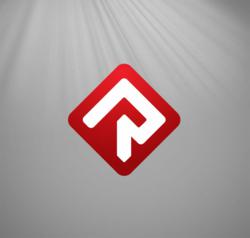 (PRWEB) November 10, 2011
RiZe Global, a coach training organization dedicated to helping entrepreneurs play a higher role and earn a higher income by incorporating coaching skills into their life and business, announces the launch of its signature program – Business Breakthrough Immersion.
The Business Breakthrough Immersion LIVE event, which benefits its charity partner Junior Achievement of San Diego, offers entrepreneurs the opportunity to learn and grow in a variety of ways including:

Transform personal and business challenges through a scientific process with Ted McGrath, former number five partner out of 500 partners with New York Life.
Craft a personal story to connect better with audiences and sell more, with Bo Eason, a former NFL Star turned Broadway playwright and actor specializing in ensuring your story moves people and makes money. * Create a personal brand with Simon Mainwaring, the world's top branding expert and consultant to Fortune 500 Companies, such as Google, Facebook, and Nike. * Learn How Ted McGrath's clients pay him $25,000-$40,000, and how to package, sell, and monetize brands using the same value communication and coaching techniques. * Discover the key ingredients to turn "Passion into a Profitable Business."
"We developed and launched this program with one purpose – to help entrepreneurs play a higher role, serve a higher purpose, and earn a higher income," said Ted McGrath, one of the leading coach trainers in the world, and CEO and Founder of RiZe Global. "At the same time we are providing an exciting opportunity to learn from superstars about how business is done in this day and age. And another benefit, we are giving all the proceeds from ticket sales to our charity partner Junior Achievement of San Diego!"
For access to all of their free training as well as a donation-only ticket to their upcoming live event in San Diego, November 11-13, 2011, visit http://businessbreakthroughimmersion.com. Proceeds from the donation benefit Junior Achievement of San Diego.
RiZe Global is committed to helping entrepreneurs create lasting change in their lives so they can better serve their communities. World-class guest speakers and the RiZe Global team are poised to provide a profound experience that will impact every area of attendees' lives at their upcoming live event - they guarantee it. Experience the opportunity to be your best self as you "RiZe" to a higher role, a higher purpose, and higher income.
RiZe Global is completely changing the game of business in this day and age by helping entrepreneurs turn their companies into causes, incorporating coach training with value communication strategies to create drastic improvements in skill set and income fast. They do this by using a scientific breakthrough technology that helps entrepreneurs unlock their full potential so they can discover their passion, live their passion and ultimately make money doing what they love while serving millions of people around the world. More info at http://www.rizeglobal.com.
We Support The H.O.M.E. Foundation.
# # #