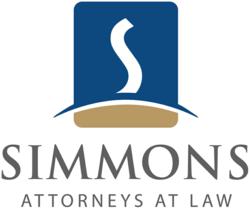 When the FDA meets, it will be to determine if these drugs should be allowed to stay on the market
St. Louis, MO (PRWEB) November 07, 2011
As reported by the Simmons Law Firm, women on birth control pills that contain the active ingredient drospirenone such as Yaz have a significantly higher risk of experiencing blood clots relative to other types of birth control, according to a new study released this past week by the Food & Drug Administration.
The FDA study reviewed the medical history of more than 835,000 women who used birth control between January 2001 and December 2007. During the 7-year period, NPR reported that women who took Yaz and other types of contraceptives containing drospirenone were 75 percent more likely to experience a blood clot than women taking birth control with lower estrogen levels.
When a blood clot forms, most often in the leg or thigh, it's called deep vein thrombosis. The danger comes when the clot breaks free and travels via the blood to the lungs, heart or brain where it triggers a pulmonary embolism. Severe symptoms of a PE include low blood oxygen, collapse and sudden death.
According to the pharmaceutical lawyers at the Simmons Law Firm, more than 9,000 Yaz lawsuits have been filed against the drug's manufacturer Bayer for the pharmaceutical company's alleged failure to adequately warn consumers about the dangers of drospirenone. Yaz and similar types of birth control have been linked to 267 deaths, according to the FDA study.
"The FDA study clearly confirms that contraceptives containing drospirenone can cause serious side effects in women," said Simmons Firm Partner and YAZ lawsuit lawyer Trent Miracle. "Deciding which birth control to use should not be a matter of life and death. The risks associated with Yaz and Yasmin were severely underreported."Yaz, Yasmin and off-brand dropirenone pills were Bayer's second-best-selling franchise in 2010, having earned the company $1.6 billion in global sales, according to NPR.
FDA officials have announced they will hold a scientific panel on Dec. 8 to further review the study's findings. The panel will also review additional studies regarding drospirenone's increased risk of causing blood clots which can result in serious medical events such as strokes, heart attacks and even death.
"When the FDA meets, it will be to determine if these drugs should be allowed to stay on the market," Miracle said. "On behalf of the thousands of women still taking these dangerous drugs, I hope they make the right decision."
Miracle is a member of the Yaz Multidistrict Litigation Steering Committee that manages every federal Yaz and Yasmin lawsuit in the nation. The experienced pharmaceutical attorneys at the Simmons Firm are currently investigating claims against Yaz, Yasmin and other drospirenone-containing birth control pills.
About Simmons Browder Gianaris Angelides & Barnerd LLC
The Simmons Firm is a leading law firm in pharmaceutical litigation. The Simmons Firm has experience in litigating complex medical matters and has taken a leadership role in standing up for individuals who have been injured by dangerous or defective drugs. The firm has represented thousands of pharmaceutical clients and recovered more than $230 million in verdicts and settlements in cases involving Oxycontin, Vioxx and more. Learn more at http://www.simmonspharmalaw.com.
###