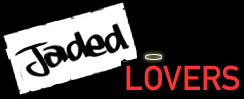 The JadedLovers.com Peanut Gallery adds a new layer of safety to online dating.
(PRWEB) November 07, 2011
With the safety of online dating a constant concern, many online dating sites are looking for ways to effectively vet prospective members - some going as far as to perform a criminal background check on all registrants before they're allowed to join. According to Hadar Wissotzky and Mike Smolev, two of the producers of the new dating site JadedLovers.com, this is the wrong approach.
"Criminal and sex offender registries in the United States follow varying standards from state to state, and are many times incomplete or otherwise outdated," says Smolev. "It doesn't make sense to let people join based on a background check whose results might not even be valid. Also, many countries outside the Unites States which have national criminal databases make such databases available to only the governments and/or legal authorities of those countries. When you offer members a worldwide community, as JadedLovers.com attempts to do, there's no realistic way to do even a flawed check of everyone involved."
That's where the JadedLovers.com "Peanut Gallery" comes in. The "Peanut Gallery" lets members of JadedLovers.com ask their Facebook friends questions about the profile pages of potential dates, and provide these Facebook friends limited access to view such profile pages on the actual JadedLovers.com website. The feature makes use of Facebook Connect, an open source application promoted by Facebook which allows other websites to tap into Facebook's enormous membership base. The feature also creates a sort of "round-table," whereby the members of any one user's Peanut Gallery may view the advice given by other members of that Peanut Gallery, and contribute to or rebuke that advice.
"In many cases, dating is a collaborative effort among peers. This just takes that experience online," says Wissotzky. "When you're at a bar with your friends and someone approaches you," adds Smolev, "your friends can discuss and share their opinion of that person before and during any romantic relationship which stems from the event. The Peanut Gallery is the online dating version of that."
"I think some people see our homepage and our edgy slogan," Smolev continues, "and they think JadedLovers.com is a little too dark for them. But the fact is that we care a tremendous amount about the wellbeing and pleasant experience of our members, and I think that's reflected in the philosophy of our site."
JadedLovers.com was launched on March 31, 2011, as a dating site for people who wish things were better. It is a joint venture of Streamline Social, founded by Wissotzky, and Big Hair & Pink Guitars LLC, founded by Smolev.
For more information, please contact Wissotzky at 415-683-7941 or at Hadar(at)streamlinesocial(dot)com, or Smolev at Mikesmolev(at)aol(dot)com.
###