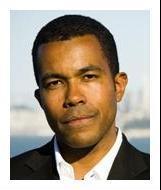 "Reckless extremists on both the left and the right have hijacked civil rights, using them to push radical schemes…"
San Diego, California (PRWEB) November 04, 2011
Richard Thompson Ford—Professor at Stanford Law School, and widely acknowledged as one of the most insightful writers on race relations and legal issues in America today—visits UC San Diego's Revelle Forum at The Neurosciences Institute on Monday, November 14, 2011, at 7:00 P.M., to speak about the effect of civil rights laws on real and perceived racist acts. He offers a new, provocative critique of those important laws in "Rights Gone Wrong: How Law Corrupts the Struggle for Equality," showing how they often fail us, and what direction we should take in the future.
Is the blowback from America's legislative approach to ending racism actually fostering more racism? Richard Thompson Ford argues that equal rights laws are effective in addressing overt racism, but do little to address pressing social problems such as segregation and employment disparity. Ford's analysis is entertaining, humorous, unapologetic, and likely to draw praise and ire from both ends of the political spectrum. Please arrive early; doors open at 6:30.
Admission to this event is $25 per person. Registrations may be made by calling UC San Diego Extension at 858-534-3400, or online at http://revelleforum.ucsd.edu. The series takes place in the auditorium of The Neurosciences Institute located at 10640 John Jay Hopkins Drive (parking is free). Advance registration strongly advised. No refunds. When registering, refer to section ID number 085684.
###