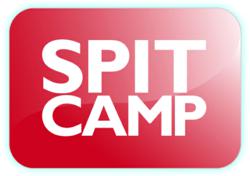 The traveling Spit Camp Workshop provides lecture-based training as well as a hands-on demonstration of saliva collection methods and devices.
State College, PA (PRWEB) November 06, 2011
Researchers in the Portland, Oregon area who are interested in learning about the integration of salivary analytes into their scientific studies are invited to attend a free 2-hour "Spit Camp Workshop" seminar on Wednesday, November 16th, 2011. The workshop, which is being co-hosted by the School of Business at the Portland State University and Salimetrics, LLC, will take place from 4:00-5:30 PM in SBA Room# 130. For local information, contact Dr. Lauren Simon (lausimon(at)pdx(dot)edu).
The traveling Spit Camp Workshop from Salimetrics provides lecture-based training as well as a hands-on demonstration of saliva collection methods and devices. Led by a team leader from Salimetrics, attendees participate in coordinated and informative discussions on saliva techniques designed to insure the best possible results from their salivary assays. Researchers may also request individual time to discuss questions related to their projects with the Salimetrics team leader.
Topics covered in the workshop will include: oral fluids as biological specimens; an overview of saliva collection methods and devices; using proper collection, handling, storage, and shipping methods; awakening response and diurnal variation in analytes; and basics of enzyme immunoassay techniques used for assaying salivary analytes.
"Salimetrics Spit Camps have become very popular among researchers, because this type of instruction is not available anywhere else," said Jennifer Jewell, Spit Camp Director. "Salivary measures can be a very powerful research tool, but they need to be conducted in a consistent and accurate manner to achieve credible results."
Appointments are available on Nov 16th and can be scheduled through Jennifer Jewell at 800-790-2258 or by emailing jjewell(at)salimetrics(dot)com. To participate in this workshop, register online at: http://www.salimetrics.com/spit-camp.
About Salimetrics:
Founded in 1998, Salimetrics, LLC supports researchers, the immunodiagnostic industry, and functional testing laboratories around the world with innovative salivary immunoassay products and services. Salimetrics' assay kits and CLIA-certified testing services measure biomarkers related to stress, behavior and development, inflammation, and immune function, including: alpha-amylase, androstenedione, blood contamination, chromogranin A, cortisol, cotinine, C-reactive protein, DHEA, DHEA-S, estradiol, estriol, estrone, IL-1b, IL-6, melatonin, progesterone, 17α-hydroxyprogesterone, secretory IgA, testosterone, and TNF-a. Salimetrics also provides salivary DNA analysis. The company is based in State College, Pennsylvania, with offices in the UK and distributors in Europe, Australasia, and South America. For more information, visit Salimetrics on the web at http://www.salimetrics.com.
###