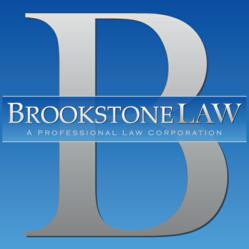 The President...intends to placate the Banks at the expense of homeowners" --
Vito Torchia, Jr.
Newport Beach, CA (PRWEB) November 05, 2011
Although the Obama administration's recent efforts to help homeowners could bring relief to millions who owe more than their homes are worth, the measures being considered by Washington are clearly designed to benefit banks more than homeowners, according to Vito Torchia, Jr., managing attorney of Brookstone Law, PC.
"The President's proposal is purely political and will probably boost spending more than avert foreclosures. He intends to placate the Banks at the expense of homeowners who clearly need loan modifications, which banks have been reluctant to provide," said Vito Torchia, Jr.
According to media coverage, the collapse of the housing market has left an estimated 11 million Americans owing more on their mortgages than their homes are worth. Although about 70% of those borrowers have loans with interest rates higher than are available today, their lack of collateral prevents them from refinancing into new, more affordable loans.
"It is becoming increasingly obvious that homeowners without expert legal counsel are going to have to deal directly with banks that are empowered by the government to offer solutions not likely to give homeowners what they need," said Vito Torchia, Jr.
Recent media coverage shows that although a reduction in monthly payments could prevent some homeowners who aren't in default today from going into foreclosure, experts expect an estimated 2.2 million borrowers to lose their homes in 2012.
"If the President's plan is intended to help homeowners who are under water, helping the Banks while pushing more than two million people over the cliff is clearly the wrong way to do it," said Vito Torchia, Jr.
According to media coverage, lenders could cut their losses significantly by modifying mortgages to lower the monthly payments of defaulting borrowers, but Banks are doing so because it lowers their bottom line profits.
"There's no shortage of homeowners whose property values and incomes have collapsed through no fault of their own while lenders claim there is a moral problem in bailing out borrowers who can't pay off their debts. This is ludicrous considering the Bank's pushing of toxic loans, then consistently victimizing hardworking people throughout the country trying to keep their homes as has been well documented in the media," said Vito Torchia, Jr. "This clearly shows the Banks don't care about consumers, who must have effective counsel in order to protect their rights when dealing with the Banks."
Recent media coverage has included reports that FannieMae, FreddieMac and most national banks have refused to participate in a California program that offers to pay half the cost of principal reductions for lower- and moderate-income homeowners with a demonstrable hardship, such as a severe illness or a layoff.
"If they won't help low income homeowners with hardships, it is obvious they won't help other homeowners suffering from the toxic loans, lack of due diligence and wrongful foreclosures for which the banks are initially responsible," said Vito Torchia, Jr. "Homeowners trying to save their homes are at greater risk than ever of not being able to fix the problems caused by the banks that threaten them with the loss of their homes."
According to media coverage, state prosecutors from around the nation are pursuing mortgage fraud claims against the major banks and may persuade them to commit billions of dollars to writing off some of the debt owed by borrowers.
"Fannie and Freddie, which have already been rescued by Washington, need to help homeowners under water, but if their consistent leaning towards a solution that benefits the banks at the further expense of homeowners continues the victimization of millions of people in our country who are just trying to keep their homes," said Vito Torchia, Jr.
ABOUT BROOKSTONE LAW, PC
Headquartered in Newport Beach, Calif., and with offices in Los Angeles, Calif., and Ft. Lauderdale, Fla., Brookstone Law, PC is a law firm comprised of attorneys with experience and success in business, corporate and personal finance, employment, entertainment and media, art and museum, intellectual property and real estate law. The firm has a network of more than 40 affiliate attorneys nationwide and employs highly trained specialists, paralegals, paraprofessionals and administrative staff dedicated to serving clients. For information, call (800) 946-8655 or visit Brookstone Law.com (http://www.brookstonelaw.com).
# # #