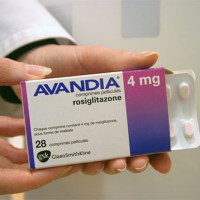 (PRWEB) November 06, 2011
British pharmaceutical company, GlaxoSmithKline (GSK), agreed to pay the US government $3 billion to settle criminal and civil investigations, reports Ennis & Ennis, P.A. If approved, the federal settlement will be the largest settlement for GSK, which is accused of illegally pushing its drugs.
The claims against GSK include illegal marketing of Avandia, a type 2 diabetes medication. Company whistle-blowers and federal prosecutors said the company had paid doctors and manipulated medical research to promote the drug, reports The New York Times.
GSK did not address the possibility of criminal findings nor fines, as the final settlement still remains under negotiation.
According to The Times article, Frances H. Miller, a Boston University law professor and health policy expert, said, "Although $3 billion is a very big number in terms of drug industry settlements, it's not a very big number in relation to almost $50 billion in annual revenue for the world's fourth-largest pharmaceutical company."
GSK is also currently named in over 60 product liability lawsuits, wherein the Plaintiffs allege that GSK failed to warn of the increased risk of heart problems associated with Avandia (rosiglitazone). In May 2007 New England Journal of Medicine published a study indicating that Avandia increased the risk of heart attacks by 44%.
Attorney David Ennis recommends that anyone who has taken rosiglitazone-containing medications, such as Avandia, Avandamet or Avandaryl, and has been diagnosed with congestive heart failure or suffered a heart attack or stroke with debilitating effects should first immediately consult with their physician. Next, the patient should fill out a MedWatch Form at http://www.fda.gov. Lastly, patients should seek the opinion of an experienced lawyer to explore their legal rights.
Ennis & Ennis, P.A. is a nationwide law firm with offices in Ft. Lauderdale, Miami and Washington D.C.
Ennis & Ennis, P.A. concentrates it practice in mass torts and represents individuals against pharmaceutical companies and medical device manufacturers and has represented Avandia victims since 2007.
Ennis & Ennis, P.A. has been representing clients individually since 1986 and has recovered over $100 million in settlements for its clients.
Ennis & Ennis, P.A. is also investigating cases involving Accutane, Actos, Fosamax, Paxil, Zoloft, Prozac, Depuy Hip Recall, Zimmer Hip Recall, Depakote, Reglan, SJS/Dilantin, Yaz, Yasmin and Ocella Birth Control Pills and Transvaginal Mesh devices.
Remember the law limits the time in which you can file a claim, so don't wait to explore your legal rights. Call today toll free 1-800-856-6405 or visit http://www.ennislaw.com.
###