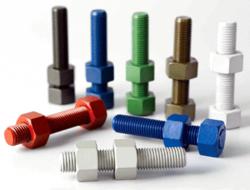 We are really excited about being a part of this year's AmCon Expo. Detroit is a huge manufacturing center and AFT is here to provide OEM's with the parts and services they need.
- Johnny Rose
Detroit, Michigan (PRWEB) November 05, 2011
The Motor City hosts the 2011 AmCon Design & Contract Manufacturing Expo on November 8th and 9th. AFT Fasteners will be exhibiting for the first time in the Detroit area at this year's outstanding OEM expo. Most AmCon exhibitors are all distributors, job shops and contract manufacturers that provide custom metal, plastic, rubber and electronic parts and finishing services to OEMs.
AFT Fasteners is an international distributor and global source for high quality parts and hardware. They are excited to be adding an office and distributing center in the Detroit area and will be on location in booth 221 to welcome engineers and company executives.
Follow the inserted link to receive free admission to this great show, and come see for yourself the multitude of services and products offered by AFT Fasteners. Visit them at http://www.aftfasteners.com for a listing of products and services offered.
# # #