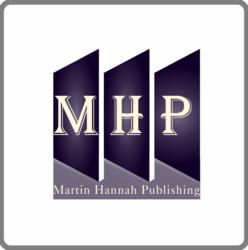 "The shift in pc and mobile based business helps keep us focused on our mission"
(PRWEB) November 06, 2011
As mobile becomes a larger part of the search landscape and revenue growth increases users want the most relevant experience regardless of the device they are on – computer, smart phone or tablet. With a variety of compatible search apps available they allow for targeted searches for food, recipes, restaurants, food stores, games, malls, and businesses – a complete A – Z of possibilities relative to any search. The same holds true for the home business market, steering towards the clicks to qualified user actions and implementation.
To marketers offering their products services or both, a personalized buying experience enables them to excel into market engagement, conversion rates and acquire detailed insights regarding the preferences and buying habits of customers and prospects alike. These vital insights are critical to marketers as they work to analyze the online and mobile habits of consumers and from there tailor future marketing campaigns with sharper focus across their marketing channels.
Katherine Clare, managing director at Martin Hannah Publishing commented "The ability to realize a need and then take appropriate action to satisfy this ongoing need is a key fundamental part of our plan, the whole online and mobile buying platform revolves around these principles and we are positioned accordingly". "The shift in pc and mobile based business helps keep us focused on our mission"
Marketing professionals' responsibilities are constantly evolving and converging with the ways in which consumers obtain their information. Pushing boundaries and taking full advantage of the technological advances to offer the end user a better and more rewarding experience whether playing games, looking for somewhere to stay for the night, tracking a parcel or monitoring progress of a business, the technology driven world in which we live provides in so many ways.
Martin Hannah Publishing was founded in 2011 to provide a choice of products for home business owners and entrepreneurs looking to expand their knowledge base and further develop skills and talents in their chosen arenas. By offering reliable products and exemplary customer service as part of its ongoing commitment, Martin Hannah Publishing's campaigns are firmly establishing their name among readers.
For additional information please contact Martin Hannah Publishing on:
UK +44 1323 730359
Email: info(at)m-h-publishing(dot)com
###