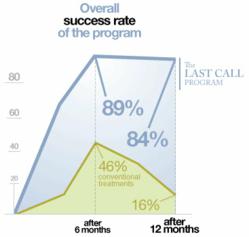 Special Projects Director Tim Anders said the Addiction Alcohol Initiative was launched in the face of increasing numbers of alcohol addiction in the U.S.
Houston, TX. (PRWEB) November 05, 2011
Downtoearthvideo.com, a health-related consumer website, recently announced a nationwide initiative called "Addiction Alcohol' designed to "bring people up-to-speed about the latest trends, treatments and programs currently in the pipeline to help people fight their dependency on alcohol."
Special Projects Director Tim Anders said the Addiction Alcohol Initiative was launched in the face of increasing numbers of alcohol addiction in the U.S.
"The government estimates that 17.6 million people are currently struggling with alcoholism and various degrees of drinking problems, and those numbers seem to be heading in the wrong direction," said Anders. "We hope that by educating people about the many new resources, products and services coming into the market, that the Addiction Alcohol Initiative could help play a role in reversing those disturbing statistics."
Ander's said the U.S. drinking rate reached a 25-year high in 2010, with 67 percent of all adults consuming alcohol. "Given the nation's economy, job losses and rampant foreclosures – people are gravitating to alcohol, as they always have during down times, as a stress reliever. Just look at the stats on antidepressant prescriptions… they've doubled in recent years."
According to Anders, The Addiction Alcohol Initiative will have its detractors, because it will include non-traditional methods, as well as more traditional ways to help people gain sobriety. "We really don't care where the good ideas come from," said Anders, whose father was an alcoholic and long-time member of AA. "We don't care if it's a new supplement, prescription drug or some sort of voodoo – if we believe the treatment has merit, and is backed by scientific, verifiable data, we'll feature it as part of our Addiction Alcohol Initiative featured on downtoearthvideo.com.
For example, Ander's said that his Addiction Alcohol staff is currently looking a number of herbal supplements that have shown promise during a series of research studies. "For example, the latest work being done with Kalmaro and Sobrexa are encouraging to say the least. The good news is that these are all-natural, plant-based supplements with no known side-effects, other than to lessen the cravings for alcohol, and certain withdrawal symptoms after a person quits drinking."
Ander's believes that while his father successfully kicked his drinking habit through AA, for others the concept of publicly sharing their addiction is unfathomable – "and that's why were open to any and all programs, especially those that people can put into action from the privacy of their own home. "According to the National Institute on Alcohol Abuse and Alcoholism (NIAA), 16 million people in the U.S. are dependent on, or abuse alcohol, while only one million seek help of any kind," he said. "That means 15 million people are dealing with their drinking problems basically on their own. And that's unacceptable."
Anders says that at-home programs, such as one known as Last Call and others, are attracting many people who would never join AA or church-related support groups. "For instance, many people simply can't afford to check themselves into a rehab center, spend tens of thousands, and lose time at work while living in fear that others might find out," he said. "While others are just too embarrassed or shy to air their issues in public. As I said, if there are viable alternatives out there, and we need to let the public now about them."
For more information about the Addiction Alcohol Initiative, and other programs and products designed to help people regain their sobriety and lives, go to http://downtoearthvideo.com/ for free downloadable educational materials.
###