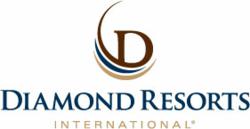 Las Vegas, Nev. (PRWEB) November 04, 2011
Diamond Resorts International® (Diamond) announces today that it has renewed its conduit facility. The size of the renewed facility was increased to $75 million from $65 million with a maturity date of April 12, 2013.
"We are delighted to renew this conduit for an extended term of 18 months. It reflects the support we continue to receive from our banking partners due to our disciplined approach to managing our consumer finance operations," said David F. Palmer, President and Chief Financial Officer, Diamond Resorts International®.
Diamond Resorts International®, with global headquarters in Las Vegas, Nevada, is one of the largest hospitality companies in the world with more than 200 branded and affiliated resorts and over 27,000 guest beds in 28 countries with destinations throughout the continental United States and Hawaii, Canada, Mexico, the Caribbean, Europe, Asia, Australia and Africa. Offering simplicity, choice and comfort to more than 418,000 owners and members through the branded hospitality service of approximately 5,000 team members worldwide, Diamond Resorts International® is dedicated to providing its guests with effortless and relaxing vacation experiences every time, for a lifetime.
Annually, nearly 1.4 million owners, members and guests enjoy the simplicity, choice and comfort Diamond Resorts International® offers through our branded hospitality experience.
About Diamond Resorts Corporation
Diamond Resorts Corporation and its subsidiaries develop, own, operate and manage vacation ownership resorts and, through resort and partner affiliation agreements, provide owners and members with access to 71 managed resorts and 137 affiliated resorts and six cruise itineraries through THE Club® at Diamond Resorts International®. To learn more, visit DiamondResorts.com.
###