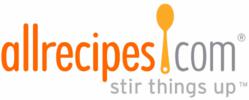 Learn how to cook on demand with quality videos featuring recipes, tips and tricks, and deliciously entertaining content from Allrecipes.
Seattle, WA (PRWEB) November 08, 2011
Allrecipes.com, a Reader's Digest Association (RDA) company and the world's #1 digital food brand, today announced a new app, Allrecipes TV, created exclusively for Google TV, offering a massive collection of videos and recipe content to millions of web enabled TV viewers. This expansion further supports Allrecipes' commitment to making its award-winning content available to new audiences through expanded platforms, new formats, and innovative technologies.
The Allrecipes TV app for Google TV, available for free download in the Android Market, provides families with convenient access to the site's vast collection of award-winning content. Just in time for the holiday rush, home cooks can learn how to cook on demand with Allrecipes' high-quality, original video shows and how-to videos featuring recipes, tips and tricks, and deliciously entertaining content.
Viewers can locate recipes to match any craving by searching or browsing by cuisine, dish type, main ingredient, method, time or occasion. Recipes include photos, nutrition information, ratings, and reviews with helpful suggestions from Allrecipes' engaged and creative community of home cooks. Favorite recipes can be shared via email, Facebook, Twitter or other social channels home cooks have installed on Google TV.
"Allrecipes is having tremendous success expanding the brand across new devices, markets, and platforms, ensuring our content is always available to our global community of 25 million monthly unique visitors whenever, and wherever they want it," said Lisa Sharples, president of Allrecipes.com. "We're excited about Allrecipes TV. Similar to Allrecipes.com Dinner Spinner and our other mobile apps, which have nearly 10 million downloads, this new app enables home cooks to experience premium food-related content in a fun new way—on demand from the big screen of their web-enabled TV."
For more information on the Allrecipes TV app for Google TV, visit: https://market.android.com/details?id=com.allrecipes.googletv.
About Allrecipes
Allrecipes, the world's largest digital food brand, receives 700 million annual visits from home cooks who discover and share food experiences through recipes, reviews, photos, videos, profiles, and blogs on the web and mobile devices. For 14 years, the brand has served as a dynamic, indispensable resource for cooks of all skill levels seeking everyday and holiday meal solutions. Allrecipes' global, multi-platform brand is comprised of 17 websites, 9 apps, and 13 eBooks serving cooks in 23 countries and 11 languages. Allrecipes is part of Lifestyle Communities @ RDA, a division of The Reader's Digest Association, Inc. For additional information regarding Allrecipes, please visit http://www.allrecipes.com.
About Reader's Digest Association
RDA is a global media and direct marketing company that educates, entertains and connects more than 140 million consumers around the world with products and services from trusted brands. With offices in 44 countries, the company reaches customers in 79 countries, publishes 87 magazines, including 50 editions of Reader's Digest, the world's largest-circulation magazine, operates 82 branded websites and sells nearly 40 million books, music and video products across the world each year. http://www.rda.com.
# # #