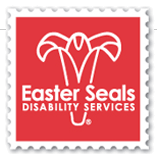 We are honored to have Eileen join our international board of directors
(PRWEB) November 07, 2011
Easter Seals announced the election of CVS Caremark Senior Vice President of Corporate Communications and Community Relations Eileen Howard Boone to its international board of directors today during its annual convention in Washington, DC.
Howard Boone has served as an honorary member of Easter Seals' international board of directors for the past year. "We are honored to have Eileen join our international board of directors," said James E. Williams, Jr., president and chief executive officer, Easter Seals. "Her dedication to improving the lives of children and adults with disabilities and their families will be a valuable asset for our organization."
Since joining CVS Caremark in 2004, Howard Boone has managed the company's key strategic messages to a wide array of stakeholders while reinforcing those messages through the company's charitable support of thousands of communities nationwide. Her leadership of the company's public and media relations efforts, employee communications and corporate events support has provided a steadying hand for the organization during its rapid growth and evolution during the past several years including the merger of CVS/pharmacy and Caremark in 2007 and the acquisition of Longs drug stores (2008), former Osco and Sav-On stores (2006) and 1,260 Eckerd stores (2004).
She also oversees the organization's philanthropic programs and the CVS Caremark Charitable Trust which supports communities by working closely with nonprofit grantees dedicated to providing health care to the uninsured and caring for children with disabilities. Through Howard Boone's leadership, the All Kids Can Program was established to make life easier for children with disabilities through support of innovative programs and services which help kids learn, play and success in all aspects of their lives.
Howard Boone is a graduate of the College of the Holy Cross and holds an MBA from Fordham University. Prior to joining CVS Caremark, she gathered a wide range of executive-level experience at JP Morgan, Talbots and Office Depot. She is a mother of six and resides in Barrington (RI).
About Easter Seals
Easter Seals is the leading non-profit provider of services for individuals with autism, developmental disabilities, physical disabilities and other special needs. For more than 90 years, we have been offering help and hope to children and adults living with disabilities, and to the families who love them. Through therapy, training, education and support services, Easter Seals creates life-changing solutions so that people with disabilities can live, learn, work and play. Support children and adults with disabilities at http://www.easterseals.com.
###