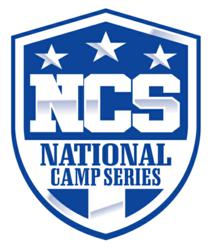 The NCS Houston event was a great time and a great way to see those who will be playing in college next year as well as seeing the future stars of tomorrow
Solana Beach, CA (PRWEB) November 05, 2011
It was picture perfect day with temperatures in the mid-70's and light variable winds that provided several kickers, punters and long snappers to take advantage on NCS' newly launched Kicking IndeX, better know as the KIX Player Rating System.
The NCS event, hosted by Coach Nick Gatto of 4th and 10 Kicking and Punting, drew some of the area's best college prospects to compete with each-other.
More importantly, players had the opportunity to see where they ranked with other kickers, punters and long snappers from across the nation utilizing the NCS KIX Rating System. On hand to assist Gatto was current University of Houston kicker, Kyle Bullard. Together, the two provided valuable experience to the aspiring student-athletes.
On the field, Samuel Fowler from Crosby High School (TX) impressed with a perfect showing on field goals, hitting all ten attempts with a long of 52 yards off the ground. Fowler had a very solid kickoff performance with his best kick traveling 65 yards with a 4.0 second hang time. His best punt carried 53 yards with a 4.35 second hang time.
"Fowler has a great leg and strong work ethic. He will be a great addition to any college program and is still flying under the radar," Gatto stated.
Another 2012 prospect, Joseph Pickett of Temple High School (TX) connected on 7 of 10 attempts with a long of 52 yards off the ground. Pickett's kick offs were very solid with his best kick-off hanging the air for 4.00 seconds covering 70 yards. He also displayed his punting abilities posting a best punt of 52 yards with 4.25 seconds hang time.
"Joseph is a solid combo prospect with a tall frame, good leg, and poise. He is very strong and gets great distance on his kick-offs. He will make a great college combo guy and will do greats things for whomever picks him up," Gatto added.
A huge day came from Brian Davis (TX) who is a junior college prospect. He hit a very clean ball on field goals going 8 of 10, with a longest of 52, and posting three kick offs of 70 yards each with a best of 4.0 hang time. He posted a best punt of 47 yards with a 4.72 hang time.
According to Gatto, the kickers for 2012 were very impressive. They showed great strength and ability and look forward to seeing these fine young men at the next level. Many players in the younger classes are starting to show promise and will be exciting to watch them get better and better.
Gatto commented, "This event was a great time and a great way to see those who will be playing in college next year as well as seeing the future stars of tomorrow."
Gatto says there will be a few more opportunities for high school kickers to attend NCS events this year so they can be listed in the NCS KIX system.
For more information about these events and the NCS KIX system go to the NCS website.
For more info on 4th and 10 Kicking and Punting or Coach Gatto, visit 4th and 10 Kicking and Punting.
Click for more information on Michael Husted.
###