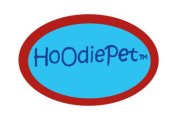 We want to expand the site with input from the children. HoodiePet's™ core principle is about listening and learning from your children to make their dreams come true and HoodiePet.com will be built from the children's creativity and innovation
Milwaukee, WI (PRWEB) November 07, 2011
HoodiePet™, the hottest new children's hybrid toy / clothing product, is launching a fully interactive and entertaining website to be a destination point for children and parents alike. The website, a colorful and creative online space, goes far beyond the "standard" ecommerce website. HoodiePet.com takes the experience of purchasing online to the next level.
HoodiePet™ is not just an item of clothing but also an imaginative plush toy that encourages creative play, while offering warmth and comfort. Designed with children's imaginations in mind, each pet has its own personality and biography helping children to learn more about the planet's animal kingdom. The HoodiePet.com website is the perfect online partner to this imaginative product.
From the home page of the website children will use the interactive HoodiePet Island™ map to match each HoodiePet Friend™ to their habitat and learn about their favorite HoodiePet Friends™. The HoodiePet Friends™ page gives children fun, memorable facts about each pet with a bit of each HoodiePet Friend's™ personality thrown in. Children can configure friend and hoodie combinations, and save their favorites for their parents to view later. But that's not all…children can also name their new HoodiePet Friends™, and print off adoption certificates and coloring pages for a customized experience. Louise Kempe, inventor of HoodiePet™ explains, "We want to expand the site with input from the children. HoodiePet's™ core principle is about listening and learning from your children to make their dreams come true and HoodiePet.com will be built from the children's creativity and innovation."
Parents can rest assured that HoodiePet.com is a safe and fun online environment to nourish their children's imagination. Parents can also log in to view their children's favorites list, ensuring they'll get the perfect combination. HoodiePet.com is set to launch on November 7, 2011. This imaginative dynamic child-friendly space is both entertaining and practical. HoodiePet.com is your online destination this holiday season!
New children's hybrid soft toy / clothing product HoodiePet™ launches their fully interactive website on November 7, 2011. Visit this fun, creative, and educational online space for the full HoodiePet™ experience! Its clothing and it's a toy. HoodiePet…It's On!™
###