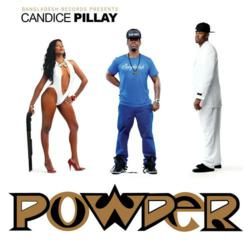 Miami, FL (PRWEB) November 05, 2011
Artist Candice Pillay recently released her mixtape "Powder," hosted by DJ Kash. Coast 2 Coast Mixtapes presents the project in association with Bangladesh Records, and it is now available for free download. "Powder" features the songs "Dirty Diana," and "Tears Dry On Their Own" (Amy Winehouse featuring Candice Pillay). Production is handled by Mr. Bangladesh.
Candice Pillay has been singing since the time she began talking and walking. East Indian born but raised in South Africa, Pillay now draws on her diverse cultural influences in her music. Her family always encouraged her creativity, and she entered every talent show at school, took piano lessons, acted, played guitar, and even
thought she could rap at one point. Pillay moved to New York City at age 19, and LA a year later. She continued to write and sing, and took up acting and modeling in order to make ends meet, which she continues today.
Pillay has been featured in a number of publications and online magazines in the U.S., as well as many overseas, including Eastern Eye newspaper in the U.K., where she was featured on the cover of its entertainment page. She enjoys support from all over the world—South Africa, France, Germany, India, the U.K., and Australia. She has been busy and is planning promotional tours in various countries, as well as more collaborations with artists, videos, and writing credits coming up. Candice Pillay has had the privilege of working with many talented artists, producers, and writers, and has improved tremendously from the days when she began performing as a child. The girl who came from humble beginnings is now ready to take over the world.
"Powder" is available for free streaming and download at http://coast2coastmixtapes.com/mixtapes/mixtapedetail.aspx/candice-pillay-powder.
###