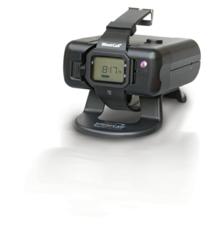 "Freedom to move about in your home"
Waterford, MI 48329 (PRWEB) November 05, 2011
Silent Call Communications has the only watch available that can do more than tell time and be an alarm clock. It can also, tell a person the telephone is ringing, someone is at the door, a smoke detector or sound monitor is going off, and if a weather alerting system is sending a warning. This watch works with multiple transmitters and can notify a person up to 250 feet away. There are different ICONs and vibrating pulses for each type of alert. The owner of the company, George Elwell says, "It's a product of freedom for independent living." This product can truly change the lives of others.
Silent Call Communications provides a variety of life enhancing systems for seniors, people who are deaf, deaf/blind, hard of hearing, and the general public. The company is dedicated to offering the newest products available, as well as, products that have been proven to be beneficial and helpful throughout the years. They also provide a convenient way for anyone located in a noisy setting or outside their home to receive notification that someone is at their door or that their smoke detector or fire alarm detects smoke.
Since 1985, the Silent Call Communications Corporation has taken a simple philosophy of personal communications by means of electronic devices and developed an exciting product line. These products have revolutionized the means by which people who are hard of hearing, deaf and deaf/blind may lead more convenient, safe lives.
For more information about Silent Call Communications and our product, please visit http://www.silentcall.com or call (800) 572-5227 (Voice or TTY).
Ubetcha Marketing, 9007 Crowne Springs Circle, Ste. 106, Louisville, KY 40241
Contact: Lisa DeLeuil
Tel. (800) 572-5227 x311
Direct Line: 502-794-8464
E-mail: lisa(at)silentcall(dot)com
###