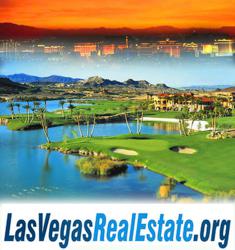 Lake Las Vegas Real Estate appointed vice president jean young to lead social media policy services.
(PRWEB) November 08, 2011
Lake Las Vegas homes and condos for sale may be the most overlooked community for real estate investors due to location. Tucked away in a picturesque canyon 17-miles from the Las Vegas Strip is a large 320 acre man-made lake. The Lake community is surrounded by a European-style local village with shopping, casinos, three golf courses, restraunts and some of the best real estate bargains for luxury homes and condos in America. According to recent sales trends, home buyers and investors may want to buy now as the lowest priced units have recently going under contract with most being all-cash buyers.
90-Days ago in August of 2011, Las Vegas real estate agent Ashley McCormick published an article predicting that Lake Las Vegas would start to re-emerge as the buyers drawn to the affordable Las Vegas real estate prices became educated about the area. McCormick was training for a triathlon which allowed her to swim the lake, bike the community and run the trails. At that time Lake Las Vegas condos for sale were starting at $39K, as of the writing the lowest price is $53K.
This prime luxury community has become a haven for individuals and families who want to enjoy the shopping, entertainment and state of the art health care of Las Vegas, yet enjoy a unique luxury resort community. With village-style walking trails, residents can access the SouthShore Yacht and Beach Club, tennis courts, beach, marina, casino and restaurants. Buyers are taking advantage of this opportunity and getting considerable bargains on luxury homes start at just $189,000.
McCormick encourages interested buyers and investors to do their own research but not hesitate as low lowest priced properties are now going under contract. Serious Lake Las Vegas buyers can travel to Vegas from most cities for as low as $200 round trip thru http://www.AllegiantAir.com and stay right on the Lake at LOEWS resort. This allows potential home buyers to get aquaintened with the area while they shop for their dream home or condo. Ashley can be reached at 1-888-920-2292 to view properties. Lake Las Vegas homes and condos for sale along with all Las Vegas real estate listing are available online at http://www.LasVegasRealEstate.org
###