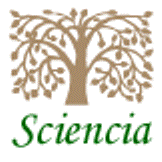 Physiology & Zoology @ Sciencia.org
(PRWEB) November 07, 2011
Sciencia.org is a new sciences social network established to provide the very latest news headlines, references and resources from scientific journals, books and websites worldwide. This science and research content is contributed by the website's users. There are currently over 1.2 million stories distributed among 75 categories, a content base that is steadily growing. Sciencia.org covers news in all fields of biology, business, chemistry, engineering, geography, health, mathematics and society.
Sciencia.org's Physiology Sciences Category deals with the functions of living organisms and their parts. Within this section the website currently contains almost 8,000 articles partly deriving from 29 scientific Physiology journals. The latest additions include an article on immunohistochemical preservation of proteins in mummification. Immunohistochemistry is a tool in the investigation of ancient mummified remains including Egyptian mummification. The study demonstrates that the survival of proteins, judged by the retention of immunohistochemical staining, varies markedly. Another article which presents data on relative brain size in new world monkeys states that dynamics of brain evolution in New World monkeys are poorly understood. New data on brain weight, however, indicate that brain mass has a strongly inverse relationship at the low end of the relative brain size scale. Factors that may have compelled parallel evolution of relatively large brains may involve large social group sizes as well as complex foraging strategies.
The Zoology Sciences Category of Sciencia.org covers animals and animal life, including the study of the structure, physiology, development, and classification of animals. It currently contains almost 14,000 references deriving in part from 128 scientific Zoology journals. One of the latest additions to this section is one entry studying the influence of egg yolk fatty acid of avian species on human nutrition. Consumption of one egg per month had no effect on total cholesterol and triglyceride. The LDL-C:HDL-C ratio which is a strong predictor of coronary heart disease risk, however, increased by consuming chicken, quail and ostrich eggs. Another article assesses the thermographics of saddles used on jumping horses and and shows that this method is a useful tool in evaluating the adjustment and position of saddles used on jumping horses.
Besides the highlighted Physiology and Zoology Sections, Sciencia.org's Biology Category contains another eight subsections including Agriculture, Anatomy, Biotechnology, Ecology, Environment, Forestry, Genetics, Microbiology, Physiology and Zoology.
Currently, over 64,000 users monitor nearly 8,200 journals covering the broad spectrum of the sciences. They share about 3,000 new articles every day. Since new science content is discovered in real-time, the delay between original publication and appearance at Sciencia.org is not more than two days. The content at its' frontpage is rarely older than 20-60 after submission by users and all articles can easily be bookmarked with the AddThis Sharing buttons which include the increasingly popular Google+1 button.
The site maintains a @Sciencia Twitter account which currently features nearly 143,025 tweets informing over 760 followers about the latest developments in the sciences.
###