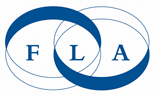 (PRWEB UK) 8 November 2011
Many small to medium sized businesses are finding it hard to fund large purchases in the current economic climate; banks aren't as flexible with lending as they used to be and sometimes cash flow can be an issue. Companies such as Singers Asset Finance provide a quick, easy and effective way for SMEs to fund large purchases.
Despite the current economic climate figures released recently from the Finance and Leasing Association (FLA) showed that their members lent £928 million for consumers to finance new and used cars in August, up 8% on last year.
The FLA:

Funds around 23% of all business capital investment, other than property.
Comprises bank subsidiaries that provide around 75% of asset finance, and non-banks (including manufacturer subsidiaries) who provide the remaining 25%.
Provides finance to around 20% of all SMEs, and around 33% of those SMEs who seek external funding.
The advantages of asset finance (leasing and hire purchase) are:

Investment in real business assets, including plant and machinery, office technology, and commercial vehicles.
Longer-term than many bank loans, typically 3 to 5 years.
Generally non-cancellable by the lender, providing certainty to businesses.
Valuable to businesses that have limited capital, or those that need to manage their cashflow.
Accessible, as it is secured - largely or entirely - on the asset being financed.
Flexible, as leasing allows businesses to change their business equipment at the end of the rental period.
Economical, as the provider can often buy assets lower, and sell higher, than an individual business.
There are many providers of Asset Finance throughout the UK, specialist firms such as Singers Asset Finance, Lombard and many more.
Source: Finance & Leasing Association http://www.fla.org.uk
# # #