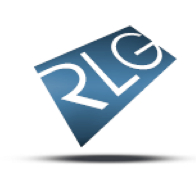 New York, NY (PRWEB) November 08, 2011
According to a recent Bloomberg Businessweek article, researchers analyzed data released by Biomet Inc., Johnson & Johnson's DePuy unit, Smith & Nephew Plc, Stryker Corp. and Zimmer Holdings Inc. for 2007 and 2008. "A total of 939 orthopedic surgeons received $198 million in 2007, according to the report released today by the Archives of Internal Medicine. A year later, there were 568 payments worth $119 million, plus $109 million in royalty buyouts from Warsaw, Indiana-based Zimmer, the researchers found. About 1,000 of the 25,000 orthopedic surgeons in the U.S. received money for consulting, royalties on products they helped develop, research and clinical study work," the researchers said.
The orthopedic device makers in 2007 agreed to pay $311 million to settle U.S. Department of Justice claims that they paid kickbacks to surgeons in exchange for exclusively using their products, Bloomberg noted. "Prosecutors deferred criminal charges against the companies and required them to disclose all their consulting agreements with doctors, put the payment amounts on their corporate Web sites and allow federal monitors to oversee their actions."
The Rottenstein Law Group maintains a DePuy Pinnacle Lawsuit Information Center at depuypinnaclelawsuit.com and a DePuy ASR Hip Replacement Recall Information Center at depuyhipreplacementlawsuit.com, and a Zimmer NexGen Lawsuit Information Center at zimmerkneelaw.com. All sites have features that allow for easy sharing, including links for automatic posting on Facebook and Twitter.
About THE ROTTENSTEIN LAW GROUP
The Rottenstein Law Group is a New York-based law firm that represents clients in mass tort actions. The firm was founded by Rochelle Rottenstein, who has more than two decades of experience as a lawyer, to represent clients hurt by defective medical devices. http://www.rotlaw.com
Contact:
The Rottenstein Law Group LLP
Rochelle Rottenstein, Esq.
1259 Veeder Drive
Hewlett NY 11557
(212) 933-9500 (office phone)
(212) 933-9980 (facsimile)
rochelle(at)rotlaw(dot)com
http://www.rotlaw.com
# # #