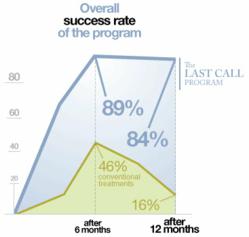 Houston, TX (PRWEB) November 06, 2011
A consumer health-related website focusing on ways to help people quit drinking through both traditional and non-traditional methods and treatments, recently focused on hydroxytryptamine (5-HT), otherwise known as the "feel good" hormone and its apparent impact on alcoholism.
"Volumes of scientific data tells us that the main function of serotonin is to help maintain our emotional well-being and balance, while minimizing stress and regulating sleep," said Joe Brown, senior editor of downtoearthvideo.com. "That's why it's often called the 'feel good' hormone, so it's no wonder that while the use of alcohol may trigger temporary spikes in serotonin levels and 'raise our spirits,' as they say, it also can make it extremely challenging for people to quit drinking."
According to Brown, low serotonin levels often make people feel sluggish and often depressed. "That's when many folks look for that quick fix, like grabbing a candy bar, eating some cookies or stopping by the local donut shop for some so-called 'comfort food.' Alcohol basically accomplishes the same thing in spades, providing a quick rush, which invariably leads to a 'crash' and feelings sluggishness and even depression once again."
Brown, a recovering alcoholic himself who devotes all of his research and writings to help others overcome their issues with quitting drinking, said that his website is looking at a number of potential treatments to help people end their addiction, including supplementation that has been shown to decrease cravings and reduce withdrawal symptoms.
"We just published several articles about two herbal supplements called Kalmaro and Sobrexa, which are part of an at-home sobriety system called 'Last Call,'" he said. "While we have more research to do on the system itself, we do know that Sobrexa and Kalmaro are naturally occurring herbs that have been used in various forms for hundreds of years. It's only recently, however, that these two herbs have been packaged together to address alcoholism at the chemical level, including helping people maintain healthy and balanced serotonin levels."
There are a number of new studies, according to Brown, that suggest that drinking alcohol can make people happy or sad depending on their genetic composition, and the way their system's produce serotonin. "The bottom line is that people who get very 'high' from alcohol – very fast – are in far greater danger of being entangled in addiction, producing violent swings in their serotonin levels, and making it extremely challenging to stop drinking."
It's when those levels become out of whack, says Brown, "that makes some people become extremely "giddy" when they're drinking, and others to become morose, sullen, depressed. And we've all heard the old expression, 'he gets mean when he drinks.'"
Brown said their research into Sobrexa and Kalmaro offers more than just a glimmer of hope to problem drinkers. "For example, Sobrexa processes the surprising ability to literally shutdown an alcoholics chemical reaction to drinking, and by doing so, inhibit the 'buzz' sensation that drinkers crave," said Brown. "By inhibiting the endorphins in the brain stimulated by alcohol, this product is designed to lessen the motivation to start drinking In the first place."
He said the linkage between imbalances in serotonin levels and their role on a person's mood, depression and ability for eventually stopping drinking is just now coming into clearer focus. "It starts to get very technical, but basically many people seem to crave alcohol due to low or imbalanced serotonin levels. The problem is, while those levels may momentarily rise, they're in for a far harder mood meltdown as serotonin levels once again drop and become imbalanced. So, in a very real sense, it's a vicious cycle of dependency and euphoria, followed depression again."
For those interested in learning more about serotonins' role in keeping people from stopping drinking, along with so-called sobriety supplements, such as Sobrexa and Kalmaro, free reports can be downloaded for free at http://downtoearthvideo.com/.
# # #