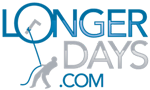 You would not believe how good it feels to have those extra two or three hours each day, said Jay Thornton, adding that the additional help from LongerDays means more time to grow his business, which is up over 20 percent in revenue from the previous year
Muskegon, Michigan (PRWEB) November 08, 2011
A web-based business called LongerDays.com has become one of the largest All-American providers of virtual employee and assistant services. In an industry dominated by cheap, overseas labor, LongerDays.com has built their business on the belief that there was a market for the quality, security, and service that can only be offered by American based virtual employees. In their fifth year of business, with a growing client list and team of staff, it appears their gamble is paying off.
An unknown industry to most, virtual assistance has proven itself as an emergent 21st century business model, capable of skirting economic hardship while enriching the local economy and job market at the same time. As many manufacturing and IT jobs are being sent overseas, LongerDays.com is doing the exact opposite, bringing new jobs into Michigan from businesses located all over the United States, and even as far away as Europe, Canada, and Central America.
Instead of hiring a single part-time employee, businesses that need help can instead hire a virtual employee from LongerDays.com. Through this single point of contact, customers can access a wide variety of services including: administrative assistance, web design, ghostwriting, receptionist services, and just about anything else a business might need from an office employee.
This combination of skills and education makes LongerDays.com a no-brainer for many businesses. The service is far less costly than taking on a traditional employee, and yet clients can access the talents of an entire team of people all through a single point of contact that acts almost like a "super-employee." Unlike a traditional employee, clients only pay LongerDays for the actual time spent on tasks. This kind of built-in scalability allows LongerDays.com's clients to maintain, and even grow, in tough financial times.
In a 2010 interview about LongerDays for MiBiz Magazine, Jay Thornton, a former contender for the U.S. Olympic team and owner of American Gymnast said "You would not believe how good it feels to have those extra two or three hours each day," adding that the additional help he gets from LongerDays meant more time to grow his business, which is up over 20 percent in revenue, compared to the previous year.
On the other side of the coin, LongerDays.com is providing professional-level jobs for those who might otherwise not have them. Team member Mike Schertenlieb, who holds a BA for English and creative writing, was washing dishes on a less than part-time schedule before starting at LongerDays. Chuck Carpenter, another of the company's employees, has a BS for geography and city planning. Before joining the LongerDays team, he was working as a cemetery groundskeeper. Now, as virtual assistants, Carpenter is intimately involved with the operations of several California-based companies, and Schertenlieb is writing for two print publications in Florida, in addition to managing and editing a multi-author blog for one of the largest Wound Care publications in America.
For the twenty-somethings that make up LongerDays.com's staff, other opportunities in the local job market are few and far between. The virtual assistance firm is keeping these bright young people in Michigan, as well as bringing outside business and revenue into the local economy.
LongerDays.com is one of the largest providers of virtual assistance in America According to the latest survey published by the Virtual Assistant Networking Association. The company has been growing, acquiring new clients and employees, and garnering online buzz from their perch on the third floor of the historic Hovey House in Downtown Muskegon. LongerDays.com will be appearing on WGVU's Morning Show this November. For more information about virtual assistance, rates, and the company portfolio, visit http://www.longerdays.com. They can also be reached at (800) 507-1622.
###