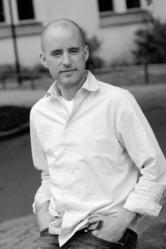 The internationally famous interior, landscape, lifestyle and people photographer, Christian Burmester is to become a new and integral member of the expert team at Ton Company Ltd in Krabi Thailand.
Hannover, Germany (PRWEB) November 12, 2011
About Christian Burmester and Why Krabi
Christian has enjoyed immense success and worldwide recognition as a freelance photographer since the outset of his career in Sweden, in 1997. He has accumulated an impressive portfolio of work and can count the prestigious editing company, Gruner & Jahr as one of his many esteemed clients. Amongst his most memorable work is the famous coffee table Life & Work, created for well known Danish fashion designer, Malene Birger and his stunning photos can be found in countless celebrated magazines including, Country (Germany), Häuser (Germany), Living at Home (Germany), Schöner Wohnen (Germany), Sköna Hem (Sweden), Elle Decoration (UK), Marie Claire (Australia), Case & Country (Italy).
Christian travelled extensively throughout Europe before working for several established tour operators, hotels and restaurants in both Taiwan and Thailand. He is no stranger to Krabi either and lived in the delightful Thai holiday resort for more than a year, between October 2003 and December 2004. It was here that he was responsible for the triumphant re-design and re-launch of the popular local online magazine Krabipost. Although Christian is now permanently based in Hannover in his native Germany, he plans to return to Krabi in November 2011 to begin his exciting new assignment with Ton Company Ltd.
With a keen eye for detail and an amazing ability to create exceptionally harmonious compositions, it is anticipated that Christian will bring a fresh and inspirational look to the numerous websites of Ton Company Ltd. With a recent specialisation in advertisement work for commercial clients, he is also highly familiar with architectural photography. His expertise includes working for real estate agents, lifestyle-, interior design- and food-, garden- and architecture publications - experience that makes him a valuable asset to Krabi's top architect, property developer and holiday villa management company, Ton Co. Ltd!
Christian's New Challenge at Ton Company Ltd
Christian has been hired on an ongoing basis by forward looking entrepreneur Pierre-Yves (Ton) Loriers, to create a new set of imaginative photos that show off his considerable range of Krabi holiday rental villas and top end property portfolio, highlighting the innovative architecture and state-of-the-art design featured in all of his developments. In addition, Ton has commissioned the famous photographer to create a series of pictures that both capture the unique beauty of Krabi and its picturesque islands and invoke the spirit of the diverse Krabi population. Christian will also begin work on an intriguing project to create several short movies, all focusing on aspects of Krabi life. The results will be showcased exclusively on Ton Company Ltd's comprehensive network of websites.
Christian's inside knowledge and deep appreciation of the Krabi area is expected to colour his photographs with a personal insight Ton Loriers felt that no other photographer could provide.
'We are extremely thrilled that Christian is joining our distinguished team of professionals here at Ton Company Ltd and looking forward to collaborating with him on a number of exciting projects', says Ton Loriers, charismatic owner of Krabi's leading architect firm and superior Krabi holiday villa rentals.
About Ton Company Ltd
Ton Company Ltd is the number one architect in Krabi with a ten year track record specialising in the design and build of stunning Krabi villa's in both contemporary and traditional Thai construction. Ton and his innovative team expertly manage the development of unique and iconic Thai villas from start to finish, providing a truly end-to-end and tailor made service.
As a top Thai property management firm, they also provide exclusive Krabi pool villas for luxurious, yet surprisingly affordable holidays in Ao Nang beach, Krabi. Ao Nang beach, Krabi is one of Thailand's premier holiday resorts, renowned for its unspoilt beaches and tropical islands. All villas are located in or near to the sought after Krabi holiday resorts of Ko Lanta and ever popular Ao Nang. Ton Company Ltd boast a desirable selection of the best villas in Krabi, that come fully equipped with designer kitchens, sumptuous bathrooms and private pools set in secure and secluded grounds.
Ton Company Ltd has built a solid reputation in Krabi, Ao Nang and Koh Lanta for delivering outstanding customer service that combines the best elements of western professionalism and Krabi hospitality. Guests are treated to a private concierge and a range of optional extras that include personal catering, in-house massage and beauty treatments and Krabi excursion booking.
###