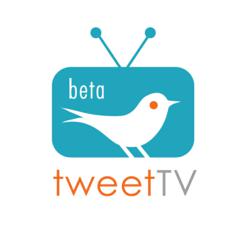 With the tweetTV social TV guide you'll never again have to scroll through the channels on your TV wondering "What in the world are people watching right now?"
Austin, TX (PRWEB) November 07, 2011
Austin based startup tweetTV has launched a beta version of its web-based interactive social TV guide at http://www.tweettv.com and http://www.tweet.tv. The website is designed for the growing number of people who bring their laptops along as they watch live TV. tweetTV is a hybrid real-time TV discovery tool and social media platform that aims to help its users discover what to watch on TV at any given time and communicate with thousands of other people watching the same program.
Founder Bradley Markham says "With the tweetTV social TV guide you'll never again have to scroll through the channels on your TV wondering "What in the world are people watching right now?" By providing a dynamic, localized TV guide that ranks the TV programs any US-based user can be watching on his or her TV in order of real-time popularity, instead of by time slots like traditional TV guides, tweetTV helps the user see what's trending on his or her TV in real-time. It does this by constantly monitoring Twitter for tweets pertaining to TV programs and then measuring what it calls a 'tweet rate', or the number of tweets per hour pertaining to each show.
When users click on any program on the tweetTV social TV guide, they enter into a "tweet room" that creates an immersive social experience specific to that program where they can see and reply to all of the tweets related to that program, and filter tweets by friends, experts, network & cast members, etc. Using a sort of pre-packaged tabbed browsing experience, users can easily create and navigate between conversations with other tweeters and monitor their incoming and outgoing TV-related Twitter messages in an intuitive interface. Furthermore, tweetTV users can enter into multi-user video chat experiences either publicly or privately to actually see the people they're communicating with while continuing to monitor the tweets related to the TV program they're watching, and peruse news and information about the show. Meanwhile, the constantly-shifting social TV guide is running in the background to help the user see what's hot on their TV in case they want to flip the channel.
Markham says "We are really excited about this launch. tweetTV's social TV guide gives an incredibly accurate portrayal of what people are watching on TV at any time and helps users engage with other TV viewers with similar interests. We have a great search feature where users can find TV shows to watch by seeing which shows are most popular right now within any genre or network or combination thereof. Not only does tweetTV empower TV viewers, but we think this creates a fantastic opportunity for networks and brands to engage with their social audience in a very direct way."
The seed-stage startup, which will soon be launching additional features and mobile apps, will be pitching its service in the "10 Great Ideas" panel at the Social TV Summit in New York on November 16th. For more information, please email info(at)tweettv(dot)com or visit http://www.tweetTV.com.
###