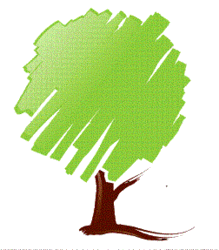 Biological Sciences - EurekaMag.com
Mannheim, Germany (PRWEB) November 08, 2011
The Science Magazine EurekaMag.com covers a wide range of topics including biology, agriculture, horticulture, forestry, geography, environment and health. Drawing from this pool of scientific disciplines, it publishes reviews on biological topics which have recently become popular.
The review on Genetically Modified Food tries to answer the question why people in the United States are untroubled by a technology that causes Europeans so many difficulties. It includes results of surveys on public perceptions of biotechnology in Europe and the United States during 1996-1997 and an analysis of press coverage between 1984 to 1996. It presents an overview of genetically modified food crops and their potential unique benefits and risks to health. Since the implementation of the technology of genetic modulation of food plants has led to considerable fear, controversy, and confusion as the understanding of the technology is poor in the general population, the review also deals with the need for development of specific, quantitative methods for detection of genetically modified foods. It also raises the question whether there could be any unanticipated long-term health effects of genetically modified food or feed and how these can be monitored by postmarket surveillance. The latter debate has divided the farming and consumer communities over acceptability of genetically modified food and there might be need for a thorough investigation regarding the fate of transgenic plants in the environment, and their interaction with wild relatives and non-target organisms.
The review on Excretory System deals with this biological system that removes excess, unnecessary or dangerous wastes and prevents damage to the body. It presents examples how biological organisms can be distinguished and classified based on the differences between their excretory systems. Examples include the genus Neolepidapedon as well as many other genera and families. The review includes effects of Leishmaniasis which is a disease spread by the bite of the female sandfly on the excretory system and particularly its detection.
The Science Magazine EurekaMag.com was launched in November 1998 as the online version of the French science magazine "Eurêka - Le magazine des sciences" published since 1995. During the past decade, it has emerged as a comprehensive aggregator of information on biology, on the applied life sciences agriculture, horticulture and forestry, on the earth sciences, on the environmental sciences, and on the health sciences. During the end of 2010 it received ca. 40,000 page impressions per day but was republished in September 2011 after a change of ownership.
The Science Magazine has recently been accredited by the Chinese Ministry of Information Industry with the registration number 案ICP备10204677号. The site delivers its content through a number of RSS feeds and an @EurekaMag Twitter account. The latter Twitter account currently features 42,626 tweets and 651 followers. The site accepts advertisements through the Google AdWords system. Advertisers may use EurekaMag.com for their campaigns if their niche lies in the life sciences, earth sciences or the health sciences.
# # #