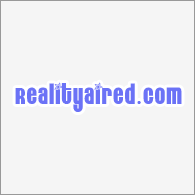 WASHINGTON, D.C. (PRWEB) November 08, 2011
On Monday Oct.31st Valdez Media Inc. announced RealityAired.com's brand new "Real Housewives" Swag Giveaway! Along with a sleek new website format designed to grab the attention of readers, RealityAired.com is holding the site's first ever reader giveaway!
"Real Housewives" Swag giveaway will include an autographed photo and popular merchandise from the stars of the extremely popular "Real Housewives" franchises, which will be given to a lucky giveaway participant.
RealityAired.com has up-to-the-minute information (24/7) and photos on all things Reality Television related. From the Kardashians to Teen Mom's young stars, the site covers everything that is need- to- know for Reality TV viewers and addicts alike.
In addition to the site's first ever giveaway; it is also the re-launch of the website which has been formatted to bring the most information in such a simple and fresh design which was designed with the reader's in mind. Along with a more aesthetically pleasing look, the site's mission is to bring as much entertainment and fun to the masses as possible! With more one-on-one interviews with the stars themselves and photos that even the tabloids would envy. RealityAired.com will be here to bring just that for you!- 24/7 out of 365 days of the year.
Valdez Media, Inc. was founded in early 2011by Joe Valdez who serves as President and CEO. Joe's vision is to create a network of entertainment avenues for a variety of audiences that cover television, film, sports, music and fashion. In the coming months and years Valdez Media, Inc. will seek to increase and expand its internet presence with additional websites and entertainment. Valdez Media, Inc. is based out of the Washington D.C. metropolitan area.
###