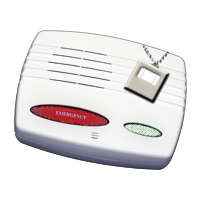 The ASA Pro Medical Alert System is a Key Communication Link in Care Transitions.
Pittsburgh, PA (PRWEB) November 07, 2011
Automated Security Alert, a company based in Munhall, PA is taking action against the dangers in the life of at-risk persons striving to maintain their personal independence of living at home. In their mission to stand beside senior citizens wishing to stay out of nursing homes and in their own houses, Automated Security Alert is offering free device called the ASA Pro, a medical monitoring system (also referred to as a Personal Emergency Response System, or PERS), with the customer's commitment to a $34.50 a month monitoring fee. The free equipment includes a push-button monitoring pendent and a base unit, which will be professionally installed and demonstrated with service that will assure that the customer knows how to operate the device the moment that the equipment is installed.
One out of three U.S. citizens 65 and older will suffer from a fall this year(i), and the average hospital cost for treatment of a fall-related injury is about $17,500 per patient(ii), resulting in a projected $227,000,000,000 combined total in the United States per year(iii). With the costs of health care climbing, Automated Security Alert helps senior citizens maintain their independence, on average senior citizens with a medical alarm will typically be able to stay in their homes six years longer than senior citizens who do not have a medical alarm. In the case of an emergency such as a fall, the Automated Security Alert monitoring center can be notified as quickly as the push of the button on the monitoring pendent and help can be dispatched immediately.
Typically, 90% of senior citizens who suffer a fall and get help within one hour can continue to live independently. Senior citizens who suffer a fall and do not get help within twelve hours only have about a ten percent rate of ever living on their own again(iv).
For questions about this press release, please contact Jason Seyler at 1-800-338-7114.
(i)(Centers for Disease Control & Prevention. http://www.cdc.gov/HomeandRecreationalSafety/Falls/fallcost.html)
(ii) (Centers for Disease Control & Prevention. http://www.cdc.gov/HomeandRecreationalSafety/Falls/fallcost.html)
(iii)Automated Security Alert Study http://www.automatedsecurityalert.com 2011
(iv)(New England Journal of Medicine, "NEJM")
###