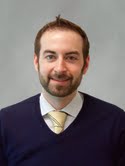 (PRWEB) November 07, 2011
American Hydrotech, Inc., a recognized leader in the development and distribution of premium waterproofing and roofing products, today announced the promotion of Kevin Serena to Garden Roof Technical Sales Coordinator.
In this new role, Serena will be responsible for the ongoing development of the quality control verification process for Hydrotech's Garden Roof components, in addition to serving as main point of support for Hydrotech staff, sales force and Green Roof Professionals in all regions across the U.S.
"American Hydrotech has great confidence in Kevin's abilities as he continues to be a highly-respected, professional asset to our company, vendors and customers," said Richard Hayden, Garden Roof Department Manager of American Hydrotech, Inc. "His new role will allow Hydrotech to continue improving our level of quality control as a company, in addition to delivering outstanding service to all Hydrotech customers nationwide."
Residing in Chicago, Ill., Mr. Serena holds a degree in Organizational Leadership and Supervision from Purdue University and is a certified Garden Roof Professional by Green Roofs for Healthy Cities.
About American Hydrotech, Inc.
Headquartered in Chicago, American Hydrotech, Inc.® is a recognized leader in the development, production and distribution of premium waterproofing and roofing products. For more than 45 years, the company's flagship waterproofing membrane product, Monolithic Membrane 6125®, has provided waterproofing to almost two billion square feet of roof decks, plazas, vertical foundations, reflecting pools and other structures in 36 countries worldwide. American Hydrotech also offers a variety of drainage, insulation and protection materials for single source assemblies such as The Ultimate Assembly® for plazas and roof terraces as well as the Garden Roof® Assembly, a unique, lightweight assembly for transforming underutilized roofs and plazas into beautiful landscaped and recreational environments. For more information, please call 800-877-6125, visit http://www.hydrotechusa.com or follow us on Twitter @Hydrotech6125
# # #