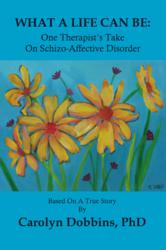 The dialogue between the therapist and the patient is philosophical, witty, sad, frightening, caring ----and lovingly done.
(PRWEB) November 09, 2011
What A Life Can Be: One Therapist's Take on Schizo-Affective Disorder, Dr. Burish described as "a probing, honest, liberating story." Dr. Burish is both a professor of psychology and the Provost of Notre Dame in South Bend, Indiana.
George E. Doebler, M Div., the special advisor in the Dept. of Pastoral Care at the University of Tennessee Medical Center and the Executive Director, emeritus: Association of Mental Health Clergy  (now Association of Professional Chaplains) said this: "is a book for those who are not faint hearted, who want to be challenged while they are entertained. It will challenge your thinking about mental illness, about hope, about faith, about who you are".
He went on to say this "is a story about our difficulty with those we label as mentally ill. It is about how health care does not know what to do with those who are mentally ill....it is easier to simply say they are crazy, give them a pill (which can be very helpful if wisely prescribed) and send them to the street."
Dr. Carolyn Dobbins' patient, Jane, was on track to become a member of the US Winter Olympics Ski team in Lake Placed. She didn't make it! She was felled with what turned out to be a severe mental illness that caused her to drop out of athletics. Over the next two decades, she struggled to complete her university education despite periods of homelessness and even jail.
At one point in her university career, Jane went from a jail cell where she was being held without having been charged to a psychiatric hospital and then, within weeks, she managed to successfully defend her doctoral thesis. During her struggles, Jane was also a successful singer/performer in Branson, MO.
As Rev. Doebler added, "The dialogue between the therapist and the patient is philosophical, witty, sad, frightening, caring --and lovingly done."
The story will fascinate readers who will be surprised by its dramatic ending. Dr. E Fuller Torrey, the highly acclaimed author of Surviving Schizophrenia and Executive Director of The Stanley Medical Research Institute in Chevy Chase, MD called the book "an inspiration". The National Alliance on Mental Illness , in an advance review, wrote that "this book shows how people are more than their illness, their profession or their position in a family."
In the Afterword, Dr. Kenneth O Jobson, a Knoxville psychiatrist and psychopharmacologist said "this book gives a model of resilience and success in dealing with a troubling and potentially lifelong disabling psychiatric illness - a model that conveys a strategy of action and attitude."
Dr. Dobbins lives and works in Knoxville. She received her BS from the University of Utah and her PhD from Vanderbilt University in 1990. She is the recipient of a National Institute of Mental Health scholarship, two clinical fellowships along with four research assistanship's and a research associateship. She is a member of the American Mental Health Counselors Association and is licensed in Tennessee and Missouri.
What A Life Can Be: One Therapist's Take on Schizo-Affective Disorder is published by Bridgeross Communications and distributed by Ingram Books. It is available at Amazon, Barnes and Noble and other book retailers. ISBN 978-0-9866522-2-2-6, 225 pages, $19.95.
The book includes Facts About Mental Illness, Dr Dobbins 6 A's of Self Help,and a note to her counseling colleagues.
Dr. Dobbins is interested in speaking opportunities and media interviews. She can be contacted through her publisher.
###