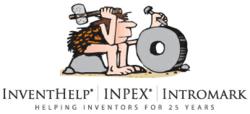 Pittsburgh, PA (PRWEB) November 11, 2011
InventHelp®, America's largest invention submission company, announces that one of its clients, an inventor from California, has designed a circular net device that would attach to a tree in order to catch ripe fruit. This invention is patented.
The "Fruit Catcher" device would prevent fruit from falling onto the ground and becoming bruised. The net would keep fruit from becoming bruised or eaten by animals. Easy to install and remove, the Fruit Catcher would offer gardeners a great convenience.
The Fruit Catcher would consist of an O-shaped device that would include an inner and outer rim made from steel. The inner section would be made from nylon mesh. The size would vary based on the size of the tree. The base would include four hooks that allow it to be hung from a tree. The hooks would be located on each side of the base. The center of the device would include a steel ring lined with rubber for securing around the tree trunk without harming the bark. The bracket would feature two steel bars that would extend across the diameter of the device and include a hinge at one end and a clamping bracket at the other end. A user would open up the device in a similar fashion to a paper fan, and wrap it around a tree, easily securing it via the bracket. The Fruit Catcher is also available in a version for vegetable plants.
InventHelp® is attempting to submit the invention to companies for review. If substantial interest is expressed, the company will attempt to negotiate for a sale or royalties for the inventor. For more information, telephone Dept. 09-GDA-3913 at (800) 851-6030.
###