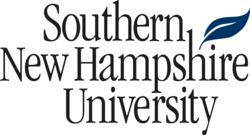 The worldwide game industry is expected to reach $68 billion by 2012, with an increasing demand for university graduates with game-related skills.
(PRWEB) November 07, 2011
First person shooters. Real-time strategy. Online role-playing games. Sports. Action. Simulations. From gameplay and graphics to presentation, storyline and even input devices, the video game industry is the very definition of innovation. SNHU's new online MS in Information Technology with a concentration in Game Design & Development can turn a student's passion for gaming into a full-time career in the burgeoning $68 billion field of game design and development.
In the graduate program, SNHU students will explore subjects such as object-oriented systems design, artificial intelligence, interaction of three-dimensional objects, communication with messages, and game production techniques to give students a real-world skill set and knowledge base needed to find work in this growing, demanding industry.
Knowing the difference between a MMORPG and an FPS is not enough. More and more, video game technology is at the forefront of such diverse applications as entertainment, education and training. At SNHU, theory and practice are melded together to prepare graduates to make an impact in this wide-reaching branch of information technology. The MS IT in Game Design & Development will help students master the coding languages, design principles, and software methodology commonly used today.
"Games for both entertainment and serious purposes are on the upswing in the industry," according to Lundy Lewis, chair of SNHU's Information Technology department. "This degree will prepare students for the business and technology aspects of the gaming industry."
Visit Southern New Hampshire University's website at snhu.edu to learn more about the MS in Game Design & Development program.
###