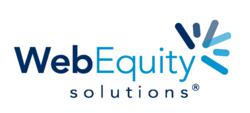 OMAHA, Neb. (PRWEB) November 08, 2011
WebEquity Solutions® (WebEquity) today announced that the Nebraska Bankers Association (NBA) has endorsed the company's proven on-demand lending software products.
"We consider it an honor to be the only commercial lending software vendor to receive the NBA endorsement," said Doug McGregor, CEO, WebEquity Solutions. "WebEquity looks forward to continuing our strong partnership with NBA to offer solutions that help Nebraska banks proactively manage their loan portfolio risk and gain the benefits from efficient and uniform lending practices."
Based in Omaha, WebEquity Solutions has a 25-year history of serving the Nebraska banking community. More than 100 Nebraska banks use WebEquity software solutions to help automate lending processes, make profitable credit decisions, and stress test their commercial and agricultural loan portfolios.
"Financial institutions of all sizes across Nebraska face growing regulatory scrutiny of their commercial and agricultural lending practices," said George Beattie, president and CEO of the Nebraska Bankers Association. "WebEquity has a rich history of serving Nebraska banks, and we are proud to partner with the company to offer quality lending and risk management software solutions that can help our 229 institution members manage the credit quality of their loan portfolios."
Among the Nebraska banks that have selected WebEquity Solutions is Cornhusker Bank based in Lincoln, Neb.
"We chose WebEquity because of the flexibility of its custom templates and workflow-based applications," said David E. Shiffermiller, senior vice president of lending at Cornhusker Bank. "WebEquity will help us stress test our loan portfolio and improve the efficiency and consistency of our entire credit process."
WebEquity's Lending and Risk Dashboard software supports the entire loan life cycle from credit analysis, risk ratings and credit presentations to covenant tracking and stress testing. This sentence is missing a verb I believe. Built on cloud technology, WebEquity's software solutions are fully hosted in a world-class data center with state-of-the-art servers, data security, and backup and recovery capabilities, thus reducing overall cost of ownership for banks. WebEquity solutions also provide secure anytime, anywhere access to an institution's loan data via Internet connection from any bank location.
About Nebraska Bankers Association
The Nebraska Bankers Association (http://www.nebankers.org), founded in 1890, is a statewide trade association representing 218 of Nebraska's 220 commercial banks and 11 of the 12 savings institutions in the state. The association constantly monitors the banking scene, watchful for new ideas and approaches to help Nebraska's financial institutions respond to an ever-changing environment. The NBA strives to anticipate and respond quickly to events that impact its members and the nearly 13,500 men and women who work in Nebraska's financial institutions. Priorities include legislative representation, education, industry promotion and public relations, cost-saving products and services, and an array of other services designed to meet the needs of Nebraska's financial services industry.
About WebEquity Solutions
WebEquity® is the proven leader in on-demand lending software. More than 700 financial institutions and 20,000 lending professionals use WebEquity to automate and streamline their lending process and reduce operational costs, while making more uniform and profitable credit decisions. The company offers financial institutions a distinct advantage with a single solution that works for all loan types, an on-demand model that provides centralized, anywhere access, and the flexibility to configure the system so it fits their lending practices. WebEquity serves institutions in the U.S., Canada and Australia. WebEquity is endorsed by the Nebraska Bankers Association for commercial lending software. For more information, call 800.264.0787 or visit http://www.webequitysolutions.com.
###