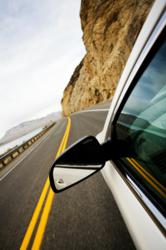 Flagstaff, Arizona (PRWEB) November 14, 2011
Mexpro.com, the leading provider of insurance for U.S. and Canadian visitors to Mexico, cautions consumers to beware when buying Mexico car insurance from insurers who apply "percentage deductibles" to vehicle losses.
Purchasers of insurance for Mexico--to save a few dollars--often unknowingly purchase insurance policies, which can include deductibles of 5% or even 10% of the vehicle value. These are called "percentage deductibles". If one is involved in a covered loss, "percentage deductibles" can cost thousands of dollars in out of pocket expenses for claimants.
With "fixed deductibles" the insured owes a fixed amount in the event of a claim, no matter what the vehicle value.
Mexpro.com, who only offers fixed deductibles to their Mexico auto insurance clients, cautions purchasers of insurance for Mexico to carefully check the quotes they receive, particularly on high valued autos, SUV's, and RV's. Be sure your vehicle insurance quotes include low "fixed" deductibles.
For more information, click here to visit http://www.Mexpro.com and see a comparison of policies.
International Insurance Group, Inc. (http://www.iigins.com) is one of the leading providers of Specialty Personal Lines insurance in the U.S., with niche products for Auto, Home and Watercraft insurance in Mexico, and Manufactured Home, RV, and Vacant and Rental Dwelling insurance in all 50 U.S. states.
# # #