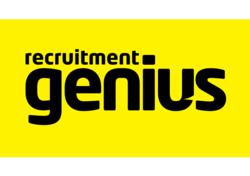 (PRWEB UK) 8 November 2011
Ernst & Young, the international financial services firm, is facing a daunting recruitment deluge for its graduate trainee schemes this year, after experiencing a surge in applications.
The accountancy firm has received 3,200 applications for its next 800 places on its schemes - which is a rise of 140 per cent on the figures from the same time last year.
The company's head of graduate recruitment, Stephen Isherwood, said that they are also expecting the numbers to keep rising, after registering a 25 per cent increase in the number of students attending the events it holds at university campuses across the country. Their work experience schemes are also seeing rising numbers of potential new recruits clamouring for roles, with 1,700 students applying so far for 750 places throughout the course of the coming year.
Isherwood advised that any students wanting to be considered for the schemes should make sure to get started early.
"Having already received four applications for every place on our graduate trainee scheme, students need to get organised if they want to secure their dream job after finishing university and start applying for vacancies," he said.
Isherwood also advised the applicants to consider their other centres, in Reading and Southampton as well. He explained, "[They] provide the same career development opportunities as working in the capital, plus the chance to work across a greater variety of clients."
Geoff Newman, chief executive of online recruitment agency RecruitmentGenius.com has had a similar experience on another graduate recruitment drive.
"Recently recruiting for a top 10 consultancy firm we had 600 jobs and several thousand job applications within only seven days. Interestingly though many firms are taking non-graduates who are academically bright but put off from higher tuition fees. In the current climate there is a fierce battle for the top jobs."
# # #