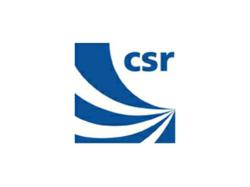 San Francisco, CA (PRWEB) November 08, 2011
CSR today provided a glimpse of the future of indoor location and navigation with a live demonstration of the new SiRFusion location platform and the SiRFstarV architecture, which are scheduled to become available next year. Using a smartphone containing the first implementation of the SiRFstarV architecture, CSR showed summit attendees how this breakthrough self-learning SiRFusion platform "fuses" location information from multiple technologies to make extremely reliable and accurate indoor location and navigation a reality.
"The SiRFusion platform and SiRFstarV location architecture are the latest development to promote our vision of enhancing the mainstream consumer experience with a variety of location-enabled services and applications indoors and outdoors, seamlessly," said Kanwar Chadha, Chief Marketing Officer for CSR and founder of SiRF. "With today's announcements, CSR is demonstrating its leadership in taking location to the next level with our SiRFusion platform and SiRFstarV architecture for mobile devices, as well as with our SiRFprimaII SoC for in-dash and on-dash automotive infotainment products."
The SiRFstarV architecture introduces a new approach to location and navigation. Instead of relying solely on GPS to determine position, the SiRFstarV architecture gathers real-time information from GPS, Galileo, Glonass and Compass satellites, multiple radio systems, such as Wi-Fi® and cellular, and multiple MEMS sensors, like accelerometers, gyros and compasses. It then combines this real-time information with ephemeris data, mapping, cellular base station and Wi-Fi access point location data and other cloud-based aiding information using the SiRFusion platform.
"Our customers are asking for location technology that can address the emerging needs of location-enabled applications, and indoor location and navigation are key to that," said Ahmet Alpdemir, Senior Vice President of the Mobile Business Area at CSR. "The SiRFstarV and SiRFusion platforms will enable our customers to differentiate their devices by delivering an enhanced experience to consumers and enterprises using location-enabled services."
Thirty years ago, using satellite positioning technology required several minutes or more to provide a single outdoor position fix, which could vary by as much as a mile even when standing still. Today, highly accurate outdoor navigation with continuous updates once per second is commonplace. Similarly, until now, using Wi-Fi technology required several seconds to provide a single indoor position fix, which also had relatively low accuracy and a high degree of variability (jitter). By combining real-time Wi-Fi and satellite positioning information, pedestrian dead reckoning (using MEMS sensors) and crowd sourced location and aiding data from a cloud-based server, SiRFusion technology is able to achieve the rapid and more accurate indoor position fixes needed to make continuous indoor navigation a part of everyday life.
"Unlike many other systems that require manual surveys to build and maintain an indoor Wi-Fi and cellular location database, the CSR Positioning Centre (CPC) cloud-based server is able to receive anonymous and voluntary location information wirelessly from users' devices, even indoors, to improve the database," said Dave Huntingford, Director of Product Management for the Mobile Business Area at CSR. "We have taken a fundamentally new approach to location and navigation that achieves a seamless transition between outdoor and indoor navigation by combining real-time and cloud-based location information from a multitude of sources and processing it right on the mobile device."
The upcoming CSR SiRFstarV family of location chips, due out next year, will be the first CSR
products to implement and utilise the SiRFusion platform.
About CSR
CSR is a global provider of innovative silicon and software solutions for the location-aware, media-rich, cloud-connected world. Our platforms are optimised for the automotive navigation and infotainment, digital cameras and imaging, connected home infotainment and wireless audio markets. We provide solutions to complex problems in the audio-visual, connectivity and location technology domains across a broad range of markets, with a technology portfolio that includes GPS/GNSS systems, Bluetooth®, Wi-Fi, FM, NFC, aptX® and CVC™ audio codecs, JPEG, MPEG, H.264 imaging, IPS printing, microcontrollers, DSPs and broadband receivers. CSR's technology solutions and market platforms enable its customers to deliver a superior user experience and are adopted by leaders in the auto, computer, home and mobile markets. More information can be found at http://www.csr.com. Keep up to date with CSR on our blog, or follow us on Twitter at twitter.com/CSR_plc.
Cautionary note on forward-looking statements
This press release contains certain statements (including, statements concerning plans and objectives of management for future operations or performance, or assumptions related thereto) that are 'forward-looking statements' within the meaning of the United States Private Securities Litigation Reform Act of 1995 in relation to the future performance and outlook of CSR's SiRFusion platform and SiRFstarV location architecture, their performance characteristics in customers' products, as well as other future events and their potential effects on CSR. These forward-looking statements can be identified by words such as 'will,' 'deliver,' enhance,' 'enable,' and other similar expressions, and other similar expressions regarding the performance characteristics of CSR's products in customers' products, and their potential effects on CSR. Any future release of CSR's SiRFusion platform and SiRFstarV location architecture or products containing CSR's technology, or related products or modifications to such products' capability, functionality or features are subject to ongoing evaluation by CSR and its customers, and may or may not be implemented and should not be considered firm commitments by CSR and should not be relied upon in making purchasing decisions. Such forward-looking statements represent the current expectations and beliefs of management of CSR, and are based upon numerous assumptions regarding CSR's business strategies and the environment in which CSR will operate and therefore involve a number of known and unknown risks, contingencies, uncertainties and other factors, many of which are beyond the control of CSR, including, but not limited to, those detailed from time to time in CSR's periodic reports (whether under the caption Risk Factors or Forward-Looking Statements or elsewhere), which are available at the SEC's web site http://www.sec.gov. Each forward looking statement speaks only as of the date hereof. CSR does not undertake to release publicly any updates or revisions to any forward looking statements contained herein, otherwise than required by law.
Bluetooth® and the Bluetooth logos are trademarks owned by Bluetooth SIG, Inc. and licensed to CSR.
Wi-Fi®, Wi-Fi Alliance®, WMM®, Wi-Fi Protected Access®, WPA®, WPA2®, Wi-Fi Protected Setup™ and Wi-Fi Multimedia™ are trademarks of the Wi-Fi Alliance.
###