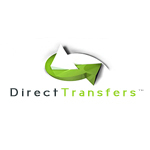 Moorpark, CA (PRWEB) November 08, 2011
Direct Transfers, a company dedicated to helping timeshare owners escape from their time share investments, is pleased to announce their first info-graphic on the timeshare industry.
Launching of The True Cost of Owning A Timeshare, Direct Transfers makes it very clear that timeshare ownership is not the best financial choice when planning a future vacation.
With the increase in timeshare complaints and timeshare scams, it's important to look past the slick timeshare presentations and see the real cost people are experiencing under the burden of owning a timeshare. From maintenance fees, property taxes and annual resort dues, timeshares costs continue to increase yearly.
Direct Transfers helps reveal the difference in owning a timeshare, where people are obligated to travel to the same vacation location every year, and the cost of planning a vacation when travel options are not limited by a timeshare contract.
About Direct Transfers
Direct Transfers, offers our clientele a way to successfully exit a timeshare contract. Every single transfer is handled with precision and care. As a result, Direct Transfers has established itself among the market leaders in the timeshare transfer space.
For more information about Direct Transfer, please visit DirectTransfers.com or email support(at)directtransdfers(dot)com.
# # #