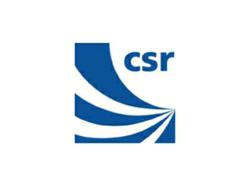 San Francisco, CA (PRWEB) November 08, 2011
CSR today introduced the SiRFprimaII auto infotainment platform, a comprehensive solution that raises the bar for the next generation of connected, location-aware in-vehicle infotainment (IVI) systems. The SiRFprimaII platform helps IVI makers reduce their product development, manufacturing and BOM costs and quickly bring the features of premium navigation- infotainment systems to the mainstream automotive market.
"Our vision is to enrich the mainstream consumer auto navigation experience, in-dash or on-dash. With its support for all global navigation satellite systems, robust connectivity capabilities and next-generation applications like augmented reality, the SiRFprimaII platform is a great step forward in that direction," said Kanwar Chadha, Chief Marketing Officer for CSR and founder of SiRF. "With today's simultaneous launch of the SiRFprimaII platform for the automotive market and the SiRFstarV™ and SiRFusion™ platforms for mobile devices, we are taking the mainstream consumer location experience to the next level."
The SiRFprimaII platform launch includes the SiRFprimaII SoC and TriG RF multi-GNSS (global navigation satellite system) radio, which together can support all global navigation satellite systems. As part of its system platform strategy, CSR is offering a comprehensive solution of pre-integrated and validated hardware and software that provides all the infrastructure necessary to bring navigation and a modern family room infotainment experience into the car. This comprehensive platform solution combines the CSR SiRFprimaII SoC and the TriG RF radio with the CSR8311™ Bluetooth® and CSR6031™ Wi-Fi® solutions and CSR Synergy™ integrating software to form the heart of a robust, touchscreen-based system that lets drivers navigate reliably and passengers entertain themselves with DVDs or streaming video, enjoy hi-fi stereo audio through speakers or wireless headsets, use a remote to control everything, connect their laptops via Wi-Fi and much more.
"The second-generation SiRFprimaII SoC and the new TriG RF front end form the nucleus of a pre-integrated hardware and software platform solution that embodies all our core competencies in location, connectivity and multimedia technologies and is designed to support the features and quality needs of our automotive customers," said Charlie Lesko, General Manager of the Automotive Business Area at CSR. "Our comprehensive platform reference design helps our customers reduce their product development time and cost and enables them to quickly bring innovative auto navigation and infotainment systems to market that are affordable for mainstream consumers everywhere."
The complete CSR platform solution is also supported by all the CSR location, connectivity and audio enhancement software, including aptX® high-fidelity wireless audio technology, CVC™ noise reduction and echo cancellation, SiRFInstantFix® and SiRFDRive® location advances and more.
SiRFprimaII SoC
Utilising 40nm CMOS process technology, the CSR SiRFprimaII SoC combines a powerful application processor, multi-GNSS baseband location processor, DDR3 and NAND flash memory controllers, analog power management functions, superior audio codec, hardware accelerated full 1080p HD multimedia decoding, hardware 3D graphics acceleration, LCD touchscreen controller for displays up to 1280 by 720, PHY/UART/GPIO interfaces and more in a single package.
The powerful ARM Cortex™-A9 application processor, running at speeds up to 1GHz, delivers more than twice the throughput of the original SiRFprima device, providing plenty of muscle to run the latest navigation, entertainment, communication and information apps. And with three to four times more powerful graphics and multimedia acceleration compared to the first generation, the SiRFprimaII SoC delivers crisper, smoother operation for a more pleasing user experience and enables emerging technologies like augmented reality.
TriG RF Multi-GNSS Radio
Utilising 40nm CMOS process technology, the TriG RF front-end global navigation satellite system (GNSS) radio is an advanced multi-GNSS solution that improves the location and navigation performance of SiRFprimaII and other CSR auto navigation SoCs. Supporting all currently planned global navigation satellite systems, including GPS, Glonass, Galileo and Compass (when operational), the TriG RF radio's multiple GNSS positioning technology is designed to take advantage of these satellite systems to improve position availability and accuracy at low cost.
Availability and Pricing
The industrial-grade SiRFprimaII SoC and TriG RF radio devices are available now for products slated for manufacturing starting in 2012, and auto-qualified parts are planned for 2013. An evaluation board and form-factor reference design are available, including board-support packages, for the Android™, Microsoft® Windows® CE and Linux GENIVI operating systems. Please contact CSR for pricing information.
About CSR
CSR is a global provider of innovative silicon and software solutions for the location-aware, media-rich, cloud-connected world. Our platforms are optimised for the automotive navigation and infotainment, digital cameras and imaging, connected home infotainment and wireless audio markets. We provide solutions to complex problems in the audio-visual, connectivity and location technology domains across a broad range of markets, with a technology portfolio that includes GPS/GNSS systems, Bluetooth, Wi-Fi, FM, NFC, aptX and CVC™ audio codecs, JPEG, MPEG, H.264 imaging, IPS printing, microcontrollers, DSPs and broadband receivers. CSR's technology solutions and market platforms enable its customers to deliver a superior user experience and are adopted by leaders in the auto, computer, home and mobile markets. More information can be found at http://www.csr.com. Keep up to date with CSR on our blog, or follow us on Twitter at twitter.com/CSR_plc.
CAUTIONARY NOTE ON FORWARD LOOKING STATEMENTS
This press release contains certain statements (including, statements concerning plans and objectives of management for future operations or performance, or assumptions related thereto) that are 'forward-looking statements' within the meaning of the United States Private Securities Litigation Reform Act of 1995 in relation to the future performance and outlook of CSR's SiRFprimaII platform, including the SiRFprimaII SoC and TriG RF multi-GNSS (global navigation satellite system) radio, their performance characteristics in mainstream auto market products, as well as other future events and their potential effects on CSR. These forward-looking statements can be identified by words such as 'deliver,' 'enable,' 'a great step forward,' and other similar expressions, and other similar expressions regarding the performance characteristics of CSR's products in maintstream auto market products, and their potential effects on CSR. Any future release of CSR's SiRFprimaII platform, mainstream auto market products containing CSR's technology, or related products or modifications to such products' capability, functionality or features are subject to ongoing evaluation by CSR and its customers, and may or may not be implemented and should not be considered firm commitments by CSR and should not be relied upon in making purchasing decisions. Such forward-looking statements represent the current expectations and beliefs of management of CSR, and are based upon numerous assumptions regarding CSR's business strategies and the environment in which CSR will operate and therefore involve a number of known and unknown risks, contingencies, uncertainties and other factors, many of which are beyond the control of CSR, including, but not limited to, those detailed from time to time in CSR's periodic reports (whether under the caption Risk Factors or Forward-Looking Statements or elsewhere), which are available at the SEC's web site http://www.sec.gov. Each forward looking statement speaks only as of the date hereof. CSR does not undertake to release publicly any updates or revisions to any forward looking statements contained herein, otherwise than required by law.
Bluetooth® and the Bluetooth® logos are trademarks owned by Bluetooth® SIG, Inc. and licensed to CSR.
Wi-Fi®, Wi-Fi® Alliance®, WMM®, Wi-Fi® Protected Access®, WPA®, WPA2®, Wi-Fi® Protected Setup™ and Wi-Fi® Multimedia™ are trademarks of the Wi-Fi® Alliance.
Arm Cortex™ is a trademark owned by ARM Limited
###