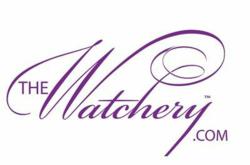 With The Watchery's bargain prices, these trendy items are more affordable than ever
Hollywood, FL (PRWEB) November 09, 2011
Catering to a region of the country that prides itself on up-to-date fashion sense, The Watchery—a leading provider of luxury brand name watches—has revamped its selection of the Miami series of Glam Rock luxury watches, offering over 100 styles at savings of anywhere between 40 and 79% off the MSRP, available for purchase at http://www.TheWatchery.com.
"Miami, particularly Miami Beach, is known for housing people who pay close attention to what's hot in the fashion industry. The Miami series of Glam Rock luxury watches were crafted with those individuals in mind, and with The Watchery's bargain prices, these trendy items are more affordable than ever," said Joseph Levy, president of The Watchery.
Among the more affordable of the selection is Glam Rock's GRD23009 model of the Miss Miami Beach series, marked down 60% to $118 from an MSRP of $295. With a casual look, this model of women's watches comes with a 21mm silicon band, attached to a black polycarbonate case. The dial stands out with a black and white border, and the silver-toned, luminous hour, minute and second hands contrast with the dark background to stand out in any room. A mineral with sapphire coating rounds out the watch to create a unique, understated look.
Another in the series of Miss Miami Beach Glam Rock women's watches is the GRD40087. With a white composite case, complete with a stainless steel and blue enamel cover and white dial, this watch runs at $177.75, 55% down from its MSRP of $395. The silver-tone and luminous hour and minute hands accent the silver-tone second hand and indices, capped off by a sole Arabic numeral at 12:00. The 22mm bracelet is made from white composite, and the watch is also waterproof up to 330 feet.
There are also a couple of selections of men's watches in the Glam Rock Miami series, namely the GRD10047DW, a bold unisex option. With a gold-tone bracelet and case in ion-plated stainless steel and a white dial, this watch is complete with gold-tone markers and 11 white indices, with a gold-tone Arabic numeral at 12:00. Marked down 60% to $438 from an MSRP of $1095, this watch has 11 white diamonds set on the indices, and is water resistant up to 330 feet.
All the Glam Rock Miami watches on sale at The Watchery's website come with free shipping to all states except within Florida with their authenticity guranteed. Available online at http://www.TheWatchery.com or at 1-866-752-3681, The Watchery also features discounts on luxury watches by Seiko, TAG Heuer, Invicta, and Swiss Legend, among other labels. The brand name watches store can also be found on Twitter and Facebook at http//twitter.com/TheWatchery and http://www.facebook.com/TheWatchery.
###