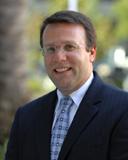 My gut feeling was that this debtor did not commit fraud, and I confirmed this when I forced the other side to turnover the escrow file.
Woodland Hills, CA (PRWEB) November 09, 2011
Attorney Michael H. Raichelson, who focuses on Chapter 7 bankruptcies and defense of adversary complaints in bankruptcy proceedings, was able to eliminate hundreds of thousands of dollars in I.R.S. debt while fighting off a challenge to his client's discharge in case number 1:11-bk-11179, which was filed in the Central District of California Bankruptcy Court. The debtor owed the I.R.S. over $269,800 in back taxes, penalties and interest for the tax years 2002, 2003, 2004, and 2006. In addition, the debtor owed over $200,000 in unsecured debt to various creditors. After determining that these taxes and unsecured debt could be discharged, Michael H. Raichelson filed what appeared to be a standard Chapter 7 bankruptcy for the debtor in the Federal Bankruptcy Court located in Woodland Hills, California.
According to the attorney, he did not expect anything out of the ordinary in this Chapter 7 bankruptcy. His initial belief turned out to be off when a lender, who had lent money to the debtor's estranged husband, filed an adverary complaint, seeking an order of non-dischargeability of approximately $250,000 for money lent on a business loan. According to the allegations in the Complaint in case number 1:11-ap-01267-AA in the Central District of California, the debtor supposedly defrauded the lender out of hundreds of thousands of dollars by failing to disclose priority liens against a piece of development property. The allegations of the Complaint claimed fraud in the lending process; however, after demanding the production of the escrow file, Michael H. Raichelson was able to neutralize these claims and confirm that the liens were disclosed in a preliminary title report prior to the close of escrow. The Bankruptcy Court records indicate that an order dismissing the Complaint, with prejudice, was entered on November 4, 2011, with each side paying their own attorney's fees and costs. Also, Bankruptcy Court records confirm that the debtor received a discharge of her debts on September 15, 2011, eliminating hundreds of thousands of dollars in I.R.S. and unsecured debt and giving the debtor a fresh start.
The Law Offices of Michael H. Raichelson already makes quality bankruptcy information, news, articles, and resources available to the public through its Web site at http://www.cabkattorney.com. The site contains a complete list of on line bankruptcy resources, explanations regarding California bankruptcy exemptions, information on asset protection, and methods for eliminating your second mortgage through bankruptcy.
Attorney Michael H. Raichelson, owner and operator of the Law Offices of Michael H. Raichelson, is a former senior associate with a national law firm. He has counseled thousands of individuals and businesses regarding their debt problems and solutions, and, he has been selected as a Super Lawyer by Thomson Reuters - as republished in Los Angeles Magazine - confirming that he is in the top five percent of all attorneys in the Los Angeles' area. He is dedicated to providing solid representation to his clients during the bankruptcy process and helping them to rebuild their financial life after bankruptcy.
For more information regarding Chapter 7, Chapter 11, and Chapter 13 bankruptcies, visit the Law Offices of Michael H. Raichelson.
###