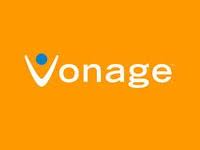 London, England (PRWEB UK) 10 November 2011
Vonage, the leading international VoIP phone operator, has selected The DRTV Centre to create a new UK TV commercial, which has just gone on air this month. TV production was by Space City. DRTV (direct response television) media planning and buying are being handled by All Response Media.
Using Vonage allows people to make VoIP phone calls by connecting their existing high-speed Internet connection and home phone with a Vonage phone adapter.
2011 has been an outstandingly successful year for The DRTV Centre, Vonage following WinWales, Buddies Pet Insurance, Viking River Cruises, De Agostini and Insect Lore in appointing the agency to create new DRTV campaigns.
David Pearson, MD of The DRTV Centre, comments "In difficult economic times increasing numbers of clients are realising the tremendous value for money offered by DRTV (direct response television). DRTV can produce instant new customers at surprisingly low cost per acquisition"
###