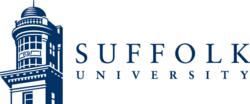 Boston, MA (PRWEB) November 07, 2011
Gamers who get their hands on the highly anticipated Modern Warfare 3, which hits store shelves Nov.8, will get "an adrenaline rush of lock-and-load style action-adventure that is void of the complexities and consequences of warfare," according to Suffolk University Professor Nina Huntemann, a gaming expert and editor of the book Joystick Soldiers: The Politics of Play in Military Video Games.
Huntemann is available for interviews and on-air commentary regarding the release of Call of Duty's Modern Warfare 3. The game is expected to be the year's top seller and break all previous records.
"Since the attacks on 9/11, the largest publishers in the videogame industry have profited from fear and anxiety about terrorism," Huntemann says. "Electronic Arts (Battlefield 3) and Activision (Modern Warfare) have spent millions of dollars producing and marketing first-person shooter games that simplify and glamorize global conflict and military intervention."
Huntemann says the Modern Warfare franchise relies heavily on photo-realistic imagery, "ripped-from-the-headlines" scenarios and a fetishistic attention to the technologies of war to represent the activities of U.S. forces." What those games fail to do is address questions about why we fight or the costs of war.
"Instead they reduce military intervention to narratives about weapons systems and HOW we fight," she says. "As the U.S. government debates federal budget priorities that include decisions about military spending, it is difficult to have a thoughtful national conversation about the strategic use of the armed forces when the overwhelming attention to military conflict in the entertainment media is focused on treating war as a game."
Huntemann can also address the marketing, sales and production influence of games on Hollywood and the entertainment industries more broadly
Huntemann is an assistant professor at Suffolk University in the Department of Communication and Journalism. She launched Suffolk University's Interactive Media and Game Development (IMGD) major in the College of Arts and Sciences. She produced and directed the educational video, Game Over: Gender, Race and Violence in Video Games, distributed by the Media Education Foundation.
To schedule an interview with Professor Huntemann please contact Greg Gatlin, 617-573-8428, ggatlin@suffolk.edu or Mariellen Norris, 617-573-8450, mnorris@suffolk.edu.
###