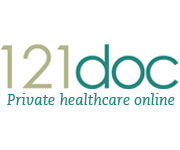 London, UK (PRWEB UK) 8 November 2011
The Online clinic 121doc is to put in place a patient-friendly SMS reminder service to make buying Microgynon and other popular oral contraceptive tablets less taxing for female patients.
A free SMS service has been launched by online clinic 121doc in a bid to help cushion the burden of buying Microgynon, Yasmin, Cerazette and other trustworthy contraceptive medications on long-term basis. Existing patients that wish to reorder a prescription via the online clinic can do so in due time, before the course of pills finishes.
This scheme could free up time for women living busy lives and can't budget for a doctor's appointment or pharmacy visit. Reordering oral contraception online in an instant may indeed change the way people view buying Microgynon and such other popular tablets.
The incentive is the latest addition of free services implemented by 121doc in recent years. Current advantages for existing patients include 24-hour delivery, customer call-back and Live Chat messenger service.
121doc says incorporating an SMS reminder option into the online order form can relieve patients of the inconvenience of reordering a long-term treatment, and in turn, increase customer relations across the board.
Daily prescription drugs that are not taken as recommended may work less diligently in improving a patient's condition. 121doc stresses the importance of sticking to the correct dosage schedule in order to achieve the best results.
121doc is a leading UK online clinic that serves thousands of patients each year. 121doc works with only registered doctors, licensed pharmacies and provides round-the-clock customer service to ensure high quality private healthcare before, during and after treatment.
press(at)121doc(dot)com
020 7186_ 0728
http://www.121doc.co.uk
###