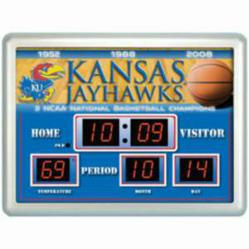 Springfield MO (PRWEB) November 15, 2011
SHSportsOnline.com is on a mission to make it easier for users to support their favorite team(s). Visitors can shop and purchase without having to hassle with brick and mortar stores that may or may not have anything at all relating to the sports team(s) memorabilia the user is looking for.
Today everybody is shopping online. Most people grew up in a part of the country that is different than where they currently live and know how hard is may be to find sports memorabilia for their favorite sports team(s). SHSportsOnline.com has just made that easier. Now users can purchase their favorite team(s) memorabilia with just a click of the mouse. It is so much easier for everyone involved.
SHSportsOnline.com features products from all of the most popular sporting goods manufacturers, including Ridell, Schutt, Forever Collectibles/Team Beans, Wincraft, Fremont Die, Duck House, Rico/Tag Express, Promark and others. http://www.SHSportsOnline.com covers all the major sports leagues such as the NCAA, NFL, NBA, MLB, NHL, and NASCAR. SHSportsOnline.com offers everything from lanyards to clocks to Christmas items to garden gnomes.
# # #