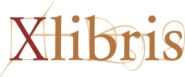 Xlibris will host 11 free signings on Friday.
MIAMI (PRWEB) November 14, 2011
Xlibris, the leading self-publishing imprint and marketing services provider for authors around the globe, has released its schedule of free indie author signings at the 2011 Miami Book Fair International being held at the campus of Miami Dade College. Xlibris will host 11 free signings on Friday.
Friday's schedule includes the following signings in booth 275 and 277:
11:30 a.m. – 12:30 p.m.

Booth 275: Robert Margetic, "How to Survive the Coming Retirement Storm"
Booth 277: Drew Beasley, "Growing UP... With Jack"
12:30 p.m. – 1:30 p.m.

Booth 275: Tina A. Morgan, "The Sophisticated Slug"
Booth 277: Billy R. Cooper, "The Reluctant General"
1:30 p.m. – 2:30 p.m.

Booth 277: Beclee Newcomer Wilson, "Winter Fruit"
2:30 p.m. – 3:30 p.m.

Booth 275: Ted Sabine, "Crows in the Autumn Sky"
Booth 277: Mercedes Vizarro, "Cursed: As a Child of the Devil"
•
3:30 p.m. – 4:30 p.m.

Booth 275: Tami Holland-Davis, "The Purple Tulip"
Booth 277: DeeDeeDeen, "A Beautiful Book - A Celebration of Black History Month"
•
4:30 p.m. – 5:30 p.m.

Booth 275: Paul Tremewan, "As Near Hell As I Ever Expect to be…"
Booth 277: Little Nickel, "Cleo, The Curious Cat"
Online ticketing will be available to the general public on the Miami Book Fair International website, http://www.miamibookfair.com, starting Wednesday, November 9th at 10:00 a.m. Tickets for 2011 "Evenings With" series author presentations are $10. Weekend author sessions in the Chapman Conference Center also require online free ticket reservations. For more information about self-publishing a book with Xlibris, log onto http://www.xlibris.com or call 1-888-795-4274 today.
About Xlibris Corporation
Xlibris Publishing, an Author Solutions, Inc. imprint, was founded in 1997 and, as the leading book publishing services imprint for authors, has helped to publish more than 60,000 titles. Xlibris is based in Bloomington, Indiana, and provides authors with direct and personal access to quality publication in hardcover, trade paperback, custom leather-bound, and full-color formats. For more information, visit xlibris.com, or call at 1-888-795-4274, to receive a free publishing guide.
###