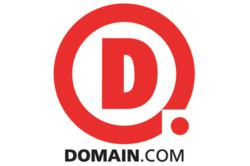 Vancouver, WA (PRWEB) November 10, 2011
Domain.com, a top domain registration and web hosting company, has kicked off the Landrush phase for .XXX domain registration. The Landrush phase offers an opportunity for members of the Sponsored Community to beat the rush of General Availability to increase the chances of securing the names they want.
Landrush registration is available until November 25. During this phase, only members of the Sponsored Community can apply. At the end of Landrush, domain names with one applicant will be awarded. Domain names with multiple applicants will go to a closed auction.
Domain.com prides itself on offering customers the lowest prices possible. Priority registration is only $149.99 and includes the Landrush Application Fee ($69.99) which is paid at the time your order is placed and Landrush Registration ($80.00) which is collected only if you are awarded the domain.
To claim your domain during Landrush, visit http://www.domain.com/domains/tlds_xxx.php
General Availability
We have also opened General Availability pre-registration for those who want to submit a .XXX domain request the moment General Availability opens. On December 6 all domains will be registered on a first come, first-served basis, but we are accepting pre-registration now. Pre-registering your .XXX domains ensures they will be submitted when General Availability kicks off on December 6.
To pre-register for General Availability, visit http://www.domain.com/domains/tlds_xxx.php
About Domain.com
Helping entrepreneurs become successful online since 2000, Domain.com offers high quality, reliable web hosting and domain name registration services at the most affordable prices in the industry. Domain.com, an ICANN-accredited registrar, offers a full range of solutions to create and market websites including web hosting, VPS hosting, Email, SSL certificates, website design, and email marketing. For more information visit: http://www.domain.com.
###