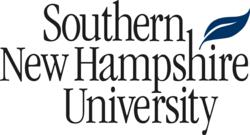 (PRWEB) November 08, 2011
Businesses use statistical information every day to test assumptions, analyze issues and make decisions. Managers who can combine the use of hard data and facts with decision-making acumen will be in high demand as the complexity of doing business in today's competitive global economy increases.
Statistical and analytical thinking in the business world begins with the understanding of data, and applying that knowledge to business situations. Southern New Hampshire University's MBA in Quantitative Analysis will teach students to effectively use statistical tools to make business decisions.
SNHU is adding this highly specialized concentration to its growing suite of MBA offerings to prepare graduates for the increasingly complex and competitive business climate. The ability to apply theories and tools of quantitative probability to make informed managerial decisions could accelerate careers by producing more effective business leaders. In order to turn facts into business processes and profit, people need an education that combines practical and deep analytic skills with a solid knowledge of how businesses work. The MBA in Quantitative Analysis from SNHU provides graduate students with just such an education.
"As the world of business is becoming more complex and data driven, application of quantitative tools and techniques is becoming more important. Being able to handle quantitative information as well as qualitative information is a powerful combination for success in the business world," says Dr. Tej Dhakar, Professor and Chair of the Department of Quantitative Studies, Operations and Project Management at SNHU. "This concentration is for MBA students with a quantitative bent of mind, who would like to learn more about applying data analysis and management science techniques as part of their business career."
SNHU's MBA in Quantitative Analysis prepares students to employ such quantitative skills as mathematics, probability, statistics and computer science to solve business problems. Courses are taught by professionals with real-word business experience, and feature plenty of hands-on training and elaborate study of business cases. Graduates develop a thorough understanding of the challenges faced every day in the various areas of modern business and how the application of data-driven analysis can solve them.
Visit Southern New Hampshire University to learn more about the MBA in Quantitative Analysis program.
###