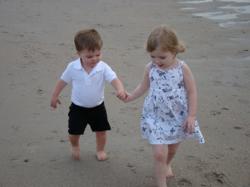 I didn't have money to pay for IVF and I had tried so many other finance companies without success. I filled out a form on your website on a Friday night, thinking I would once again be disappointed. Instead, that night changed my life. -Julie-
Phoenix, AZ. (PRWEB) November 08, 2011
More than 66 million women received some kind of infertility treatment in the United States last year. More than 15 percent of them did not pursue treatment for financial reasons. Of those patients requiring in-vitro fertilization, The World Egg Bank (http://www.theworldeggbank.com), a commercial fresh and frozen donor egg bank agency in Phoenix, AZ., estimates 25 percent would be interested in financing given reasonable rates and terms. "Without available financing, a patient often has to decline the recommended procedure due to its high cost and either settle for an alternative or forgo the opportunity all together," said Diana Thomas, CEO and Founding member of TWEB. "This is heartbreaking for so many couples," she added.
The World Egg Bank recently partnered with CapexMd (a fertility finance company) to offer financing to anyone who utilizes one of the company's 500+ available egg donors.
The partnership with CapexMD (http://www.capexMD.com) will allow The World Egg Bank, an agency specializing in matching egg donors to infertile patients and providing frozen donor eggs as an option for IVF treatment, to reach more women and couples facing economic challenges as well as the need to proceed immediately into treatment.
"We are so pleased to be able to offer financing. The partnership with CapexMD is an amazing opportunity for our recipients to develop treatment plans that would not have otherwise been possible," said Thomas.
Infertility treatment technologies are rapidly improving. The most impacting technology is the successful development of egg freezing, which makes the IVF process more reliable, efficient and patient friendly.
CapexMD:

Interest rates are 11 to 13% - much less than competition and credit card
No Collateral is required
24 hour Approval after application submission
Approval rate of 60% - this is 15% greater than the industry average
Patient can see the doctor of their choice
Immediate funding on approval
Costs
Fresh Donor Eggs: $25,000 - $40,000 per attempt
Cryopreserved (Frozen) Donor Eggs: $20,000 per attempt
Outcomes with cryopreserved donor eggs are statistically comparable and a vastly simplified process than fresh donor eggs.
Demographics of a Couple Pursuing Infertility Treatment:

A couple (95% of patients have a partner) is well educated and has two incomes
Average age between 35-42
For those faced with infertility, The World Egg Bank strives to make building a family a simple reality.
###