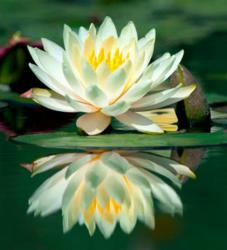 No longer do I need pain medication to make it through the day...Acupuncture has changed my life.
Brooklyn, NY (PRWEB) November 22, 2011
Premier health clinic, Garden Acupuncture, is having a 50% off sale to all new patients. This special offer, just in time for the holidays, is available now through the end of December. Gift cards are available for purchase at their Park Slope office in Brooklyn or by phone.
Garden Acupuncture just released it's second proprietary video. In the clip, the two owner/operators Lisa Metzger, LAc and Alexander Goldberg, LAc, Dipl OM give a warm welcome to all patients. Schools, credentials and specialties are just a few things, which are mentioned. The duo does everything from typical needling to cupping, gua sha and ear seeds.
Dr. Metzger has been trained in Master Tung style, a form of acupuncture, which uses few needles to accomplish dramatic and immediate results. She has also trained with Paul Pitchford, author of "Healing with Whole Foods," to be able to guide patients in their nutritional needs.
Dr. Goldberg has studied directly under Dr. Randine Lews, PhD author of "The Infertility Cure," and "The Way of the Fertile Soul." Dr. Lewis is a well-recognized authority in the field of fertility medicine and Alex is the only practitioner in Brooklyn, NY who has has the esteemed privilege to study with her.
Garden Acupuncture is located in Park Slope Brooklyn, next to the Food Co-Op
790A Union St (between 6/7th Ave)
GardenAcu.com
646.234.3643
Specializing in fertility medicine and pain resolution using acupuncture, Chinese herbal therapy and nutritional counseling.
# # #