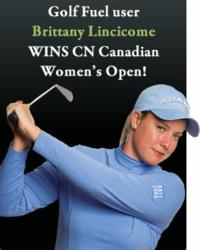 The problem with golf is, the more you know – the more complicated and less fun the game becomes.
Austin, TX (PRWEB) November 07, 2011
A new consumer golf website called golfersadvice.com was recently launched to help weekend hackers and low handicappers alike shave strokes off their round by taking the drudgery, repetition and relentless swing thoughts out of their golf games through a wide range of innovative tips and new products.
According to Managing Editor Dean Green, the key to "going low" on a consistent basis isn't just about swing thoughts. "The problem with golf is, the more you know – the more complicated and less fun the game becomes," he said. "Trying to remember all of those swing thoughts, like keeping your head down, tempo, full rotation, following through is completely crazy-making! No wonder every golf course has a 19th hole, trying to remember every swing thought is enough to drive anybody to drink."
Bobby Jones once said, "Golf is a game that is played on a five-inch course – the distance between your ears." And while Green wholeheartedly subscribes to Jones's philosophy, he says new innovations in science are making it easier for golfer's to "think their way around a golf course," while not becoming a slave to often conflicting swing thoughts.
"As a website, we're going to look at any product or innovation that simply makes the game more fun without having to do much," he said. "Of course, it also has to help make people better golfers, or what's the point? One of the categories we're taking a hard look at is a variety of supplements designed to enhance performance naturally and legally."
According to Green, various supplements have been proven in studies to improve memory and learning, even out moods, reduce anxiety, and help people cope with stress. "And I can't think of any sport where having the ability to cope with stress is more helpful," he said. "Golf is a sport where a single round can produce every possible emotion, from elation to despair… to wanting to throw every last club in the water hazard, where your ball just landed."
Green says golfersadvice.com will examine a myriad of products that claim to help golfers get more out of their game, and just as importantly, have more fun in the process. "If it's a new type of club, we'll discuss it. But we feel some of the next big breakthroughs in golf won't be coming from the equipment side, but from natural supplements formulated to help pros and duffers alike concentrate, stay focused and not get too down on themselves if they happen to forget a swing thought or shank the next shot.
"One of the products we're currently looking at is called Golf Fuel, which was formulated by Dr. Thomas Incledon, who is well known for his work in vitamin supplements used by professional athletes in the NBA, NFL and MLB," said Green. "There is strong evidence to suggest that the key neuro-nutrients can significantly help improve power, hand-eye coordination, reaction time, energy and mental focus. Studies also show that certain ingredients in this particular product may have a calming effect on the body."
Green said his website is interested in products like these, because of their wide use and acceptance in other major sports -- especially in an era when any product used to enhance athletic performance automatically comes under extreme scrutiny these days.
"This particular product contains all-natural ingredients, such as Phosphatidylserine, ALC, L-Tyrosine, DMAE, Sulbutiamine, Bacopa, Huperzine A, Ginkgo Biloba and EGCG – all of which have been shown to improve mental focus," Green said. "For example, L-Tyrosine is an amino acid that has been shown in a pilot study to temporarily boost muscular power output by 283%. What's more, studies conducted by the U.S. military indicate this nutrient can delay fatigue and increase both mental and physical performance in soldiers under stressful situations. In fact, the Air Force's Warfighter Fatigue Countermeasures Program is administering this nutrient to keep fighter pilots sharp."
Green believes that proper supplementation may not be the next big improvement in the game of golf, but it's certainly worth studying to see how it can fit into our sport. "I mean, between huge advances in golf balls, clubs, computer analysis of club head speed, trajectory and much more, we believe the next big frontier in golf will be, as Bobby Jones put it, 'between the ears' and dietary supplements may play a role with helping players relax, concentrate and have more fun round after round."
For more information and free online videos, eBooks and other news, tips and the latest products in golf, go to http://golfersadvice.com/.
###